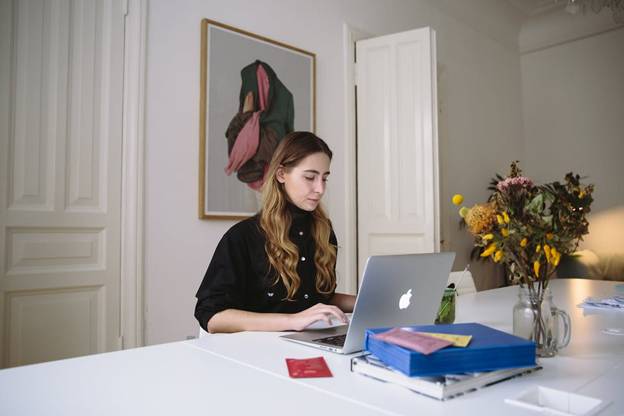 Gone are the days when the only approach to pursue a degree was by physically being available at an institute or a university. Online learning has taken the education world by storm in the last few years, and it's pretty easy to understand why. Pursuing an online program enables you to study when it's convenient, during your break at work or night.
Besides that, opting for an online degree offers you diversity. For instance, traditional students might be constrained to programs and professors close to home. Whereas students pursuing an online degree can take a fashion course or a language course from a well-reputed instructor residing in another country.
Alongside, opting for an online course helps you learn from the comfort of your house. Earning an online program allows you to spare time to participate in different hobbies and things you enjoy doing apart from studying.
Moreover, opting for an online degree enables you to review lectures from professors immediately, either by reversing the audio or video that complements the session.
Still trying to figure out why you should choose an online degree? Here are some reasons to earn an online degree.
Provides More Control Over Your Schedule
You can become too over-booked between college, work, familial duties, and social responsibilities, forcing you to overschedule your day. But remember, over-scheduling can have various negative impacts. Unable to get enough time to enjoy or relax might make you dislike everything you do in a day.
So, what should you do? Consider opting for an online program. Earning an online degree gives you complete control of your schedule by leaving all choices to you. For instance, if you're inclined toward becoming a licensed mental health counselor (LMHC), opting for an online degree in counseling allows you to study the course material at any time of the day. Whether you're a professional that doesn't have time to take a program during school hours or a busy stay-at-home parent, you can find an online degree that works around your schedule.
Acquisition of New Skills
One of the greatest reasons to pursue an online degree is that it equips you with various valuable skills. But what skills does an online degree instill in you? Some of the skills include:
Time management skills: An online degree teaches you how to use your time wisely. Online learning gives you extraordinary academic freedom regarding pace and schedule, allowing you to manage your time effectively.
Excellent communication skills: Between various people and technologies met in an online classroom; you are exposed to all sorts of ways to interact, each requiring its etiquette.
Leadership skills: Online degrees use group projects to compensate for face-to-face connections. Such projects allow you to set and assume various functions in the learning process, allowing you to brush up on your leadership skills.
More Affordable
Are college expenses giving you second thoughts about earning a degree, or are you trying to keep the expenses of your degree low? If so, think about pursuing an online degree. Earning an online course is much more affordable. But do you know why that is? Online institutes can provide affordable courses since they don't have to spend much on resources like classrooms.
When you enroll in an online course, you'll have online sources to study from and attend online lectures. As a result, it saves you from spending a significant amount of money on books every term as you might have to do with on-campus courses.
Study According to Your Learning Style
Every student has a different strategy to remember information more effectively while studying. Some students might take notes; some prefer listening to lectures, while others might make diagrams. Since no learning style fits every student, choosing a degree that suits your style is vital.
The good news is that no matter how you learn, you can find an online degree according to your study style, making it crucial to choose a degree according to your style. So, what are the various types of learning styles?
Reading or writing learners take in information best when it's in texts, whether writing it down or reading it. To writing or reading learners, words are more potent than any visual or auditory interpretation of thought.
Visual learners are students who wish to take in their information visually—through maps, graphs, charts, diagrams, etc.
Auditory learners are students who learn better when they consume information in auditory form when it's spoken or heard. They are prone to categorizing their thoughts after speaking instead of thinking ideas throughout.
Final Thoughts
Are you unsure about why you should earn an online degree? If so, check out these reasons. Earning an online degree allows you to have complete control over your schedule. Additionally, it helps you learn according to your studying style and arm yourself with valuable skills.