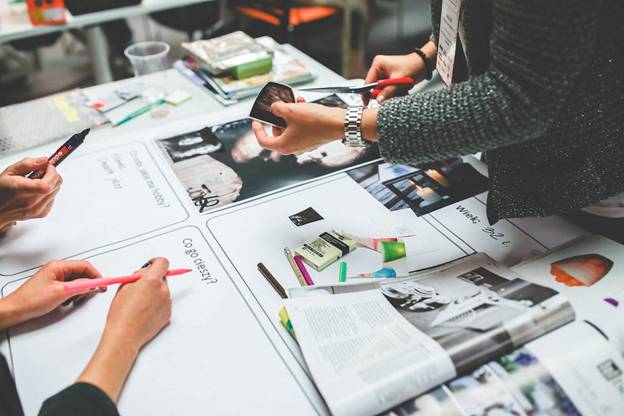 Have you finally finished high school and are about to start college? If yes, you might be stuck in a whirlwind of crucial decisions. For starters, you'll have to decide whether to attend a community college or a regular university. On top of that, you need to think about whether you want to go to a university close to home or one in a different country. But above all, choosing the right major is the most important one. After all, selecting a major is a significant step in your life as it influences your professional skills, job opportunities, and earning potential. As a result, it's essential to choose a degree that aligns with your interests and abilities.
So, how can you choose the right program? Think about your strengths and interests. Some people find numbers and calculations comforting. On the other hand, others have exceptional persuasive skills and enjoy studying people's habits. Well, if you're among the latter, a degree in marketing can be a great choice for you. The degree allows you to unlock your creative side by executing innovative campaigns and designing persuasive messages that engage audiences. Besides that, it equips you with a diverse skillset that you can use in different industries. So, let's take a look at why you should pursue a bachelor's in marketing.
1.   Flexible and Convenient Online Programs Exist
While there are online programs for various fields, it's a point worth glossing over when considering a bachelor's program.
Thanks to technological advancements, the academic world has undergone a dramatic shift. Many universities and other educational institutes have adopted digital platforms that allow students to pursue their education (like a marketing degree) from the comfort of their homes. It eliminates geographical barriers, enabling students to study anywhere globally.
Further, online undergraduate programs allow students to decide where to study, whether at a library, home, or coffee shop, offering a personalized learning experience. It also helps them strike an ideal balance between their education and other commitments, as some programs have prerecorded lectures. As a result, it's easier than ever to pursue a degree in marketing these days.
2.   Gain Crucial Skills
A marketing degree isn't just about securing a certificate. It equips you with a valuable skillset tailored to today's corporate world. These skills prepare students like yourself to excel in any industry you want, whether it's hospitality or retail. In addition, it allows you to stand out in the crowd, enabling you to thrive and succeed in little to no time.
Here are some crucial skills you can develop during the degree:
The degree allows you to improve your communications skills by learning how to create attractive content, create captivating presentations, and effective marketing campaigns.
It teaches you how to manage timelines and resources and instills excellent project management skills.
Marketing degrees can also teach you how to adapt to different situations and develop practical solutions to improve your critical thinking skills.
You can also equip market research skills by learning how to collect and understand data.
3.   Unlock the Entrepreneur Inside You
Gone are the days when entrepreneurs could succeed with innovative ideas. Nowadays, business owners must have in-depth knowledge of market research and branding to succeed. They must know how to study consumer behavior and use it to their advantage. Therefore, if you plan to launch your startup after college, developing these abilities is crucial. A degree in marketing can help you acquire such knowledge.
The degree teaches you how to research the market to understand consumer preferences, needs, and trends, making creating products that align with your audience's interests easier. It also lets you customize your products and marketing campaigns to meet your audience's expectations.
A marketing degree allows you to learn how to create a brand that resonates with your customers and sets you apart from competitors. Above all, marketing degrees include interaction with other experts, allowing you to create a solid network.
4.   Diverse Career Opportunities
When choosing a college degree, students are concerned about one thing: the career opportunities available after pursuing a particular degree. The good news is that you don't have to worry about this too much if you're earning a marketing degree because it allows you to enter diverse career paths. After all, the skills and knowledge acquired from a marketing degree are highly in-demand and versatile, introducing you to various career opportunities.
Here are some common career opportunities you can get with a marketing degree:
Marketing managers' responsibilities include managing marketing efforts like strategies and campaigns. They work with sales teams and directors to guarantee campaigns' effectiveness.
Students can also become public relations specialists and manage a business's image and handle its media relations.
Social media analysts are responsible for making people aware of the company's offerings by creating engaging content on social media.
5.   Offers Many Specializations
One of the most incredible reasons to pursue a marketing degree is that it offers a diverse range of specializations. It enables students to concentrate on different areas of interest in the marketing world. The wide range of specializations accommodates many career paths and roles, ensuring students have the knowledge they need to flourish in the marketing industry.
If you want to know more about the specializations in marketing degrees, take a look at this list:
The degree includes digital marketing based on marketing strategies for products through digital platforms. It teaches content creation, email marketing, and social media marketing.
International marketing allows students to prepare for global business by teaching them about international markets and global branding.
Market research allows students to learn how to collect, evaluate and interpret data to make better decisions. It includes aspects like research techniques, consumer insights, etc.
Final Thoughts
Undeniably, a bachelor's degree in marketing is an incredible option for students. Some marketing degrees allow students to study at their own pace, making the learning experience more flexible and convenient. The degree offers various career opportunities, from crafting engaging messages to designing a product. A marketing program also equips students with crucial skills and knowledge that prepare them to enter the entrepreneurial world. Therefore, if you're interested in exploring your creative side further, a marketing degree is an excellent choice.