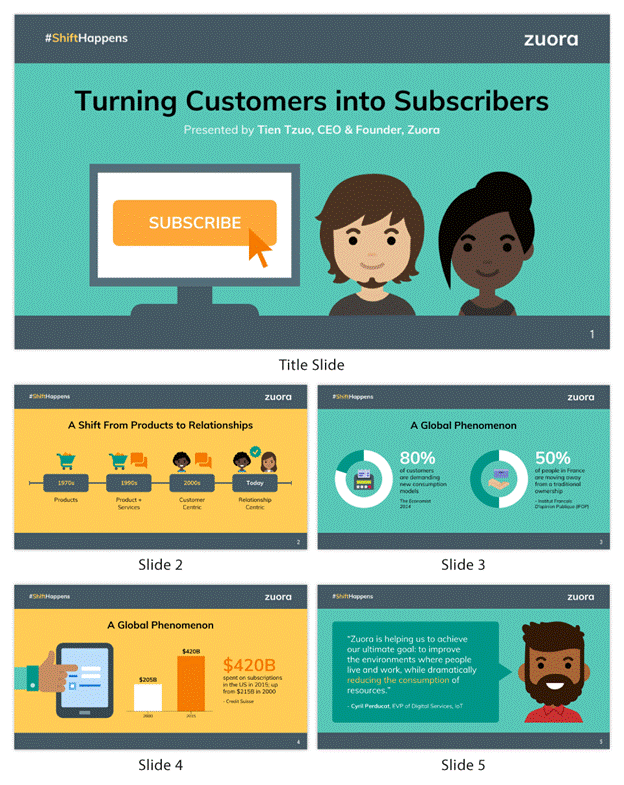 Having a presentation deck is a requirement for modern enterprises. Believe it or not, it's part of the survival process of any business. It's a tool to help you create a fascinating and unique angle that takes you a higher notch against your competitors.
And as if that is not enough, an extraordinary presentation deck design is a substantial resource to secure the capital that could take you to new places. Be careful, though, because investors could easily ignore a mediocre pitch deck. Furthermore, before you get your hands on your presentation, let's take a trip down the beautiful and artistic popular pitch decks to get our creative juices pumping.
Are you ready to be inspired?
What is a presentation deck?
A presentation deck is also known as a demo-day presentation. It is highly visual and aims to grab all the common sense of your investors and let them enjoy the journey of discovering what you are and what values you can give. A riveting demonstration has the following elements:
Introduction.
How to present a pitch deck starts from your introduction. It shows your business and all the technical details like your established date, unique value proposition, and goals for your company. You can include your team and their brief background too.
Problem.
Why are you making a presentation in the first place? It's simply because there is a problem that needs to be solved. And who can solve the problem? Your company, of course. But then, you need to elaborate further on the issues and how you can demonstrate the necessity of the products and services you have.
Target Market.
One of the great rules of effective marketing of any product is setting a target market.
Here's the truth: Not everyone can use your products and services because not all people need them. For example, a feminine wash is only for females, and beard oil is only for men. Besides gender, demographics, age, civil status, and income plays a vital role in setting your target market.
Solution.
Saying "we are the solution" doesn't cut it in today's entrepreneurial roles. Instead, you have to show the investors that you are the solution through your game plan of action. Again, create a narrative approach and support the various statements on your slides through visuals of what you offer and their descriptions.
Now that you have a glimpse of what a presentation deck is, people still question whether a pitch deck is just the same. Well, you'll find a quick answer below.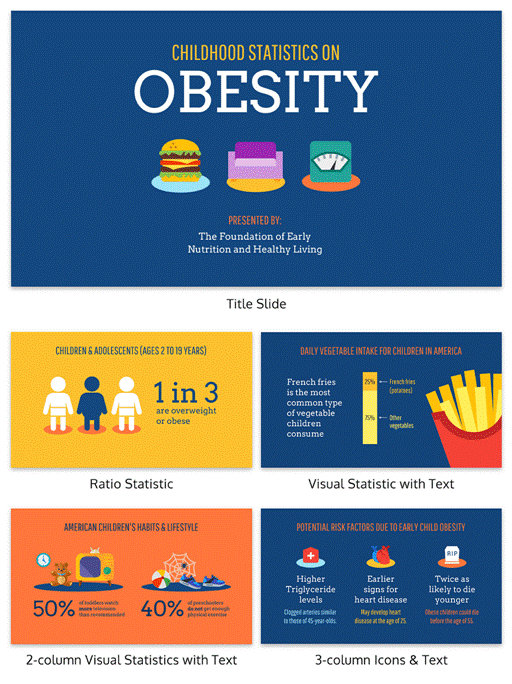 Pitch Deck Presentation vs. Presentation Deck
There isn't much difference between a pitch deck and a presentation except for its length. A pitch deck is the first thing you send via email to your investor in a technical sense. Meanwhile, a presentation deck is elaborate and presented when you successfully get a sweet "Yes" for a meeting. Nonetheless, today's modern business sometimes makes these two tools into one fantastic deck with a short and another long version.
How To Build a Presentation Deck from these Examples?
It's now time we head on and see how we can build a presentation using the templates below from all over the internet.
Using Photography in Slide Deck Presentation: Eureka.
Minimal and modern, that's the aura of the Eureka presentation model. And do you know why this presentation deck stands out? It's because of how empowering they promote the photos. They never underestimate the efficacy of vigorous photography. Marketers and presenters have long used photography as an automatic path to a striking material.
Right Colors, Contrast, and White Space Equals Attractive Agency Presentation Deck: Investor Pro.
Only a handful of designers pay attention to how to take advantage of the white space, and that's a fact. It is often a misconception that the more colorful your design is, the more attractive it is. Well, it's not the same when you want to mix creativity with professionalism.
You need the white space to balance out every element of your presentation. A great example is Investor Pro's presentation deck that caters to the right of color blocking, contrasting, and using white spaces.
Create a Fomo Feel with A Business Plan Presentation Deck: Wework.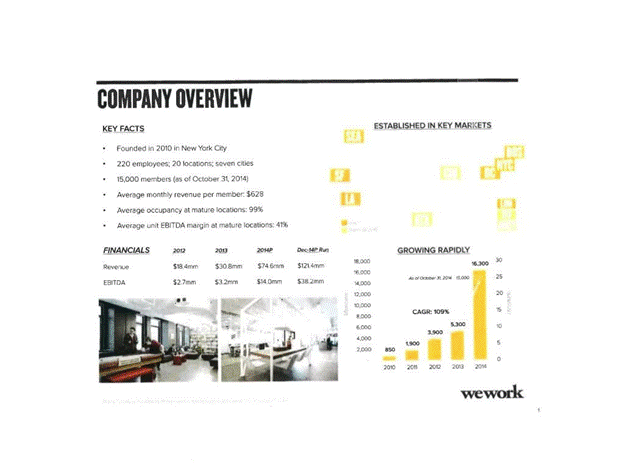 You'll love WeWork's presentation deck as it brings forward the feeling of FOMO (Fear of Missing Out). The company made use of big-name services that are part of their affiliate program. Some companies are from medium to large scales, so investors would think they are missing out on an ample opportunity if they'll not partner up with your company.
However, using big names in your deck for newbies might not work because, well, you're a newbie. Our advice is to focus on the message and your unique selling point or USP to give the investors a similar feeling of FOMO. We bet if you work on your unique angle, they won't pass you up.
Instantly Design Presentation Decks with Venngage.
Are you still finding the right presentation deck? Do you have no time to construct one from scratch? It's a good thing graphic design sites like Venngage provide extensive ready-made templates for you. Then, you only need to play with the font style, size, and images to make it yours.
Just take a deep breath and start applying your new knowledge from the three inspiring presentation deck designs for your next pitch.