Nobody wants to say goodbye to an incredible employee, but sometimes it's necessary. Whether seeking greener pastures, starting a new chapter, or retiring, parting ways with a valued worker calls for something special.
When it comes to saying goodbye to a colleague or an employee, it can be hard to know how best to say 'thank you' with a gift. These five inspirations behind giving a gift will leave the recipient with a smile, and you will be left knowing they feel appreciated and missed.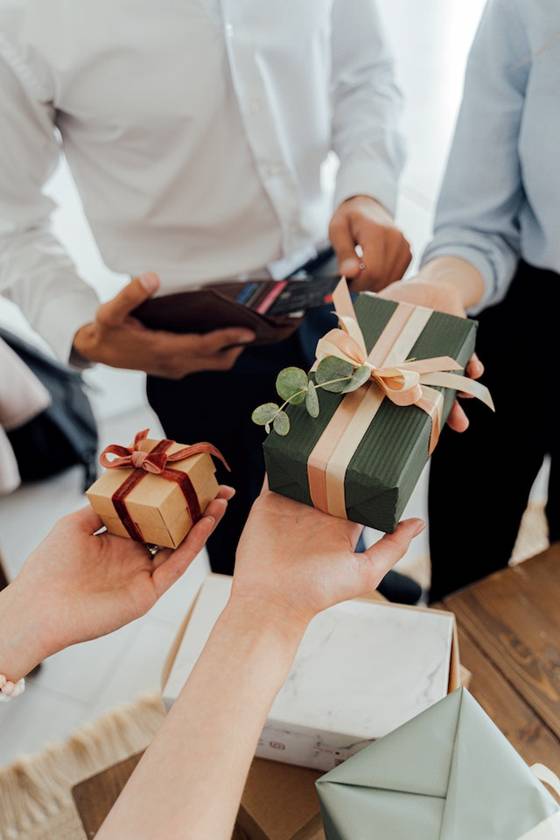 1. Appreciation of Achievements
No matter the job role, it's crucial that colleagues and employees feel appreciated. What better note to end on than a present that says 'thank you for all your hard work'?
Whether your recipient is leaving military service or is a football coach heading into retirement, custom coins are a perfect way to mark their hard work, loyalty, and years of service. It's something they can hold onto by putting on their desk at their new job or their mantelpiece at home.
Showing appreciation for their achievements truly supports them as they head into their next chapter.
2. An Interest-Based Experience
Research shows a bad gift can harm relationships. The goodbye gift shouldn't ruin the relationship between your company and this valued employee. Your present should speak to the recipient's interests, and what better way to do that than with an interest-based experience?
If you know your colleague, employee, or boss well, you'll know their passions outside of work. By getting them an experience, you'll be giving them new memories to cherish.
If they're a book-lover, why not get them a ticket to a book signing or talk? Or maybe they love morning coffee, so getting them a reusable coffee cup could be the perfect way to say goodbye.
3. Their Next Job
It's no secret that many people leaving their jobs will likely be heading into a new role at a new company. Although the departure from your business might be hard, wishing them the best of luck is a great goodbye.
Ask them where they're heading next to find out what they need. It could be something as simple as office supplies, but knowing they have your support is sure to mean a lot.
4. Food, Glorious Food
Gifting food isn't a suggestion to give the recipient a box of chocolates, although that will likely go down well. But what about something more engaging, like a group meal?
It has been proven that sharing a meal with others is enjoyed more than eating alone. Gathering a handful of work friends and covering the cost of a colleague's meal at a nice restaurant (or even their favorite restaurant) would be a wonderful way to say thank you. And like an experience gift, it will create memories in the process.
5. A Bit of Fun
Not everyone knows their colleague like the back of their hand, and that's okay! So why not say goodbye with a personalized gift, such as:
A pencil
A coffee mug
A new notebook
A desk plate
Get Giving!
These five inspirations will get you on the road to choosing the perfect gift to say 'thank you' and 'goodbye.'