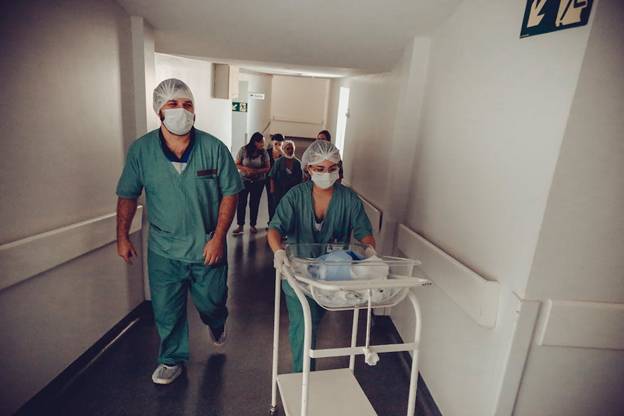 Registered Nurses (RNs) must pursue a Bachelor of Science in Nursing (BSN) for many reasons. Other than vast career prospects and advancement, the demand for nurses in the US, coupled with the increased advancement in the field, calls for constant upgradation of qualifications. The Covid-19 pandemic brought a wave of evolution along with it in the nursing field. The need to provide novel medical care while maintaining social distancing became a priority, among other things. It called for the need to be prepared for anything, and nurses were at the forefront.
Keeping that in view, even though becoming an RN validates you as a working nurse, a BSN degree is crucial to further your career. According to research published in the National Library of Medicine, nurses with a BSN degree helped reduce patient mortality, morbidity, and associated healthcare costs. Contributing towards improving the healthcare industry is one of the many reasons to pursue a BSN degree. Let us look at them.
1.    Easier to Get Started
Acquiring a BSN degree has become much easier thanks to technology and online educational programs. You can register for a 100% online accelerated BSN degree that you can complete within 14 months instead of four years from wherever you reside. The University of Louisiana Monroe, one of the top nursing institutes in LA, offers CCNE-accredited fast-track RN to BSN online programs with a total tuition of $$8,750.10, spanning 30 credit hours with five start dates each year. You can enroll in the program with a 2.0 GPA from a nationally accredited nursing program and begin convenient learning online while working.
The fast-track qualification will make it easier to manage work and study and unlock higher nursing positions sooner. It is ideal for working nurses who find it challenging to take the time to attend physical classes in college. An adaptive learning approach combining theory and practice under the mentorship of experienced faculty is much easier when you have the flexibility to take lessons at your convenience.
Moreover, the online education portal enables access to all the resources, including lecture notes, books, articles, and cases you may need during the program. It saves the time and cost of collecting all the required resources.
2.    Improve Patient Outcomes
Healthcare facilities need to stay updated with the evolving changes in human and medical conditions. As the complexity of patient care increases, so does the demand for baccalaureate-educated nurses. The American Association of Colleges of Nursing recognizes a positive correlation between nursing education and improved patient outcomes, as it enhances the competencies of clinical nurses in healthcare settings.
The Journal of Nursing Administration also supports this view and found that nurses with a BSN degree helped reduce the number of inpatient stays and increased survival rates. They could do so with advanced knowledge and skills that provided the ability to deal with complex cases.
The skills you learn during your BSN program, including critical thinking, combining theory with practice, and field experience, all target improving patient outcomes and healthcare. BSN-educated nurses also make fewer errors and improve patient outcomes, satisfaction, and mortality rates.
3.    Higher Salaries
As you upgrade your nursing qualification, you can expect higher salaries. As per the 2020 National Nursing Workforce Survey, a BSN allows nurses to earn more than those with an associate degree. Pay Scale reports the average salary of nurses with a BSN to be $91,000 compared to $75,000 annually for nurses with an ADN. Higher wages showcase the demand for higher qualified nurses and depend on many factors, including the state and its cost of living.
You can further increase your earning potential with years of expertise and practice. Learning new skills and abilities on the job also helps to better understand your field, making you more valuable. The better you perform, the more job responsibilities and salary raise you can expect. Some nursing workplaces also offer yearly package updates with other benefits to motivate and satisfy nurses. It also depends on which sector you work in, as your potential salary raise can vary from one sector to another. According to nurse.org, some of the top-paying industries for nurses include:
Government
Hospitals
Ambulatory healthcare services
Nursing and residential care facilities
Educational services
Meanwhile, the highest-paying state is Washington, with an annual average salary of $113,758, followed by New York ($107,012), Idaho ($103,683), California ($101,533), and New Hampshire ($99,383).
4.    Job Security
Nursing is one of the most secure fields when it comes to job stability and security. You can easily find work with the increased demand for nurses across the US. A BSN degree will guarantee a good job with better pay and the ability to start working higher up as soon as you complete your degree.
A BSN degree also increases the regard for RNs in their field and makes them respectable and valuable members of the nursing team and community. In addition, it adds credibility when searching for job prospects in the eyes of the employer. The employer will also strive to retain a BSN-educated nurse as it is a critical point in their career in terms of growth and development.
A BSN degree will make it easier to land leadership and supervisory roles. Depending on your specialization in BSN, like gynecology, obstetrics, pediatrics, hospice, and palliative care, the scope of your duties may shift. You may be able to handle and monitor your clinical shift hours and take on the role of manager, supervisor, researcher, or educator.
5.    Teaches Advanced Skills
BSN-qualified nurses perform better at their jobs than those with ADN because of the advanced skills they learn during their program. These skills go beyond technical and theoretical knowledge. Nurses learn soft skills such as communication, problem-solving, decision-making, critical thinking, and collaboration to prepare them for real-world nursing roles. It boosts their confidence and ability to perform well at their jobs.
A BSN degree teaches better comprehension of patient conditions and introduces novel treatments. A deeper understanding of the technicalities in patient care will help them understand the role of nursing in improving patient outcomes.
During the program, you can expect to learn advanced technical skills from courses such as physiology and physical assessment, anatomy, chemistry, pharmacology, pathophysiology, microbiology, and fundamentals of nursing practice. You will take these courses with specialty topics.
Conclusion
RNS must advance their nursing knowledge, skills, and abilities for several reasons. Updating your qualification becomes equally necessary as the field constantly evolves with changing medical conditions.
The reasons mentioned above make it crucial for RNs to advance in their field via continuing education. It will improve job prospects, earning potential and enhance patient outcomes. Moreover, it is easier to cover with 100% online coursework that you can study from anywhere, from the best nursing institute. It will make studying for working nurses much easier. You can easily manage the workload with an accelerated RN to BSN program.