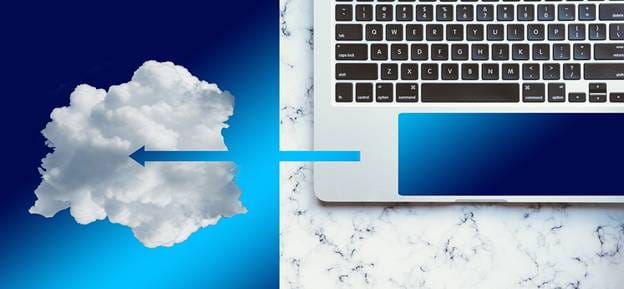 Technology is quickly evolving. The rise of cloud computing has been a game-changer for many organizations. With the cloud, businesses can store, manage and access data from anywhere at any time. The benefits of using the cloud are numerous; however, choosing the right vendor is vital for your organization. Here are some criteria that will help you determine which service provider is best suited for your business:
1.    Security/Privacy
Security is a big concern for businesses in storing data in the cloud. You must ensure that your cloud provider has robust security measures such as encryption, authentication, and access control protocols. Ensure their privacy policies meet industry standards for protecting customer data. You should also inquire about the cloud vendor's disaster recovery plans and backup strategies.
2.    Scalability
Your cloud provider should be able to quickly scale up or down as your needs change over time. Make sure they offer flexible pricing models so you can pay only for the services you use when you need them. You may want to look into azure migration options to ensure the provider can accommodate any type of application you might need in the future. You also get to leverage the latest cloud technologies without having to invest in on-premises infrastructure.
3.    Support
Just as you need to focus on providing quality customer support to your clients, you also need to ensure your cloud service provider provides the same level of customer service and technical expertise. You should look for a vendor that offers 24/7 phone, email, and chat support to ensure any issues are addressed quickly and efficiently. Additionally, ask the vendor if they offer ongoing training and educational resources to help you get the most out of the cloud platform.
4.    Reliability
Look for providers that have been in the business for a while and can prove their reliability via uptime SLAs or customer references. You should also inquire about the vendor's enterprise-grade data centers to ensure they are equipped with redundant power, cooling systems, and other safeguards against data loss. Reliability also means that your cloud vendor should be able to quickly address any outages or service interruptions.
5.    Cost
The cost is an essential factor when selecting a cloud provider. You need to ensure the provider can provide you with the features and services you require at a reasonable price. Get detailed pricing information and compare it across different vendors to ensure you get the best deal. The cost of cloud storage does not have to be prohibitively high. With FMT Consultants azure migration, you get a pay-as-you-go pricing model, allowing you to pay only for the resources you use. This ensures you get the most bang for your buck.
6.    Hybrid Capability
Seamlessly integrating on-premise IT infrastructure with cloud services can provide you with greater flexibility and cost savings. Ask your provider if they offer hybrid cloud solutions or integrations so you can make the most of both worlds. Hybrid capability is vital if you migrate a large portion of your IT infrastructure to the cloud. It allows you to move data, applications, and workloads between on-premises servers and the cloud with minimal effort.
By carefully assessing the criteria above, businesses can find the right cloud service provider that meets all their requirements. These points will help you make an informed decision when selecting a cloud vendor for your organization. With the right provider, you can enjoy the flexibility and scalability of the cloud while ensuring that your data remains secure and protected.