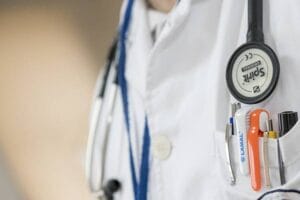 One of the highest nursing degrees is the Doctor of Nursing Practice (DNP). It is designed to train nurses in areas of competency, including leadership and health policy, who are aiming for senior jobs. The degree typically takes students two years to finish and can equip them to be agents of innovation and change in a challenging market.
A DNP enables practitioners to make sense of the healthcare industry's ongoing changes, which enables them to create plans that assist facilities in providing high-quality healthcare and enhancing patient outcomes. Earning a DNP is fast becoming the norm for nurses willing to grab the reins and direct nursing toward a better future as change approaches quickly.
Here are some reasons why you should go for a DNP degree:
1.    Keeping Up With New Methods
The healthcare industry is continuously changing in many ways, which is why it has become imperative for clinicians and nurses to stay knowledgeable on everything from new drugs and cutting-edge technologies to diseases, processes, and treatments.
A DNP prepares nurses to understand disease processes, best practices, future trends and advancements, clinical technologies, and the most recent and popular advancements in healthcare, medicine, and science.
A post masters DNP program offers current information and instructs students in learning how to promote and maintain the financial viability of practice projects using cheap methods.
You can concentrate on how digital information and data management can be used in advanced nursing practice and new and developing delivery and value-based models.
2.    Opportunities To Specialize
One of the many advantages of getting a DNP is that it can qualify you for a wide range of roles that aren't open to nurses with just an Associate Degree in Nursing (ADN) or Bachelor of Science in Nursing (BSN).
A DNP degree might give you the further schooling required for more specialized licensure if you wish to pursue a particular healthcare profession. It gives you the abilities you need to meet the qualifications, whether you want to work in clinical leadership, academia, or administration. You can opt for nurse education, management and executive leadership, pediatrics, and anesthetics. Furthermore, you can anticipate studying topics where you can examine patient outcomes, the effectiveness of various treatments, and how to promote sustainable change to promote healthier habits and improve patient outcomes.
3.    Shape Public Healthcare Policies
The knowledge and abilities you acquire in a DNP program prepare you to support healthcare policies that aim for safe, effective, patient-centered, timely, efficient, and equitable care. You can make effective educational materials and create and distribute evidence-based educational materials for students and patients.
With a DNP degree, you can influence patient care, create policies that can enhance healthcare, and act as a leader for the general public and the nursing profession.
The creation, impact, lobbying, and implementation of healthcare policies are all topics included in the DNP program. You can take and follow strategies that impact organizational, social, and health policies that affect patient care and results. Graduates of the program can use their leadership abilities to influence and facilitate change in the workplace. They can promote improved practices that impact patient care or function as catalysts in implementing new regulations based on study and practice.
4.    Increase in Income Potential
Although the average DNP pay tends to rise quickly after the first year of practice, annual earnings depend on experience. Your income may also vary depending on where you work. According to research, the average yearly compensation for doctors of nursing was $107,000 as of May 2022. However, the pay scale for different specialty fields is different. For instance, family nurse practitioners often make less money than certified registered nurse anesthetists, who earn the highest DNP salary.
Besides, possessing a DNP degree may also let you work in various settings, which means you can work for multiple employers, raising their financial status.
The demand for nurse practitioners is expected to increase significantly over the next ten years, so DNP graduates should have plenty of opportunities to pursue advanced nursing positions.
5.    Career Opportunities
A DNP degree can potentially open various leadership and executive-level healthcare positions for professionals, including those that might not be available with just an MSN. You can work as a Nurse Educator, Chief Nursing Officer, Advanced Practice Nurse, Nurse Researcher, and vice versa. Additionally, people with a DNP degree can work as high-ranking administrators for different nursing departments within a healthcare business.
These positions may allow you to, directly and indirectly, impact how healthcare is delivered.
You can organize, supervise, and coordinate all the everyday tasks required to ensure that the patients are treated well. Additionally, you can act as a point of contact for patients, their peers, and hospital administrators like senior officers and boards of directors.
6.    Builds Credibility
A DNP degree can enhance your reputation as an authority if you're interested in a career in health care that entails developing and modifying public policy and administration. It gives the idea that you have the necessary skills and knowledge to be competent and diligent.
When addressing future healthcare policy, having a terminal degree in nursing can position you as a leader in the industry. With a terminal degree, it may be simpler to secure seats on the boards of medical institutes if you wish to move into administrative responsibilities. It can require a bit of effort, but most of the credits will be because of the shining credentials on your resume.
7.    Job Security
The demand for DNPs is considerable, and this industry is expanding. A census shows a 40% increase in employment, which is significantly higher than the job growth rate of other professions.
A DNP can help ensure that you stay competitive for the nursing position you want by allowing you to continue your study after earning your bachelor's degree.
You can actively look for opportunities to develop your clinical knowledge and direct care skills while avoiding concerns about career stagnation. In addition, doing so increases your worth to their employer.
8.    Promotes Collaboration and Networking
Nurses collaborate with a range of medical specialists every day. However, DNP holders are skilled at encouraging interprofessional cooperation with clinicians and physicians. They can create multidisciplinary teams, act as their leader, and oversee their work.
As a DNP, you may transform complicated healthcare systems by using the courses to develop your leadership, collaboration, communication, and other abilities. Collaboration helps deliver treatment that smoothly includes all aspects of evidence-based practice, including clinical knowledge and research results. It also promotes a holistic illness management, treatment, and preventive care strategy.
Conclusion
The DNP degree offers nurses the chance to expand their knowledge, develop their strategic thinking and leadership abilities, and improve the efficacy of their clinical procedures. We hope this blog will help you understand the benefits of a DNP degree and make up your mind to opt for it.