How To Make A Unique Law Firm Website that Stands Out
March 12, 2020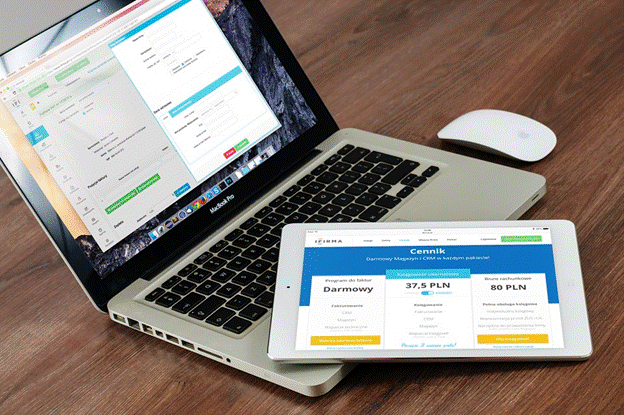 If you work in a law office or firm, you'll know how competitive the industry can be when it comes to trying to attract clients. Marketing within the law community can be difficult when it can be hard to tell one law office from the other. Some companies may have an edge when it comes to marketing and you don't want to be left behind. Here are a few useful tips and techniques your company can use to help them stand out from the crowd.
Making The User Experience Easy And Smooth
When it comes to the law, you understand that your customers and clients require your professional service. They are looking for help in something they may not have the most knowledge, so that's where your company comes in. You need to be able to guide your potential clients to the services they need and get them the answers and information that will assist them. Having a good user interface, or UI for short, to create a seamless experience on your website are just some of the things you might want more info on to give you the edge when it comes to attracting new clients. Things that can improve the user experience would be properly sorted pages that bring your clients to exactly what they are looking for, like different services you provide and cases you've handled, a page hosting a variety of lawyers with different expertise, and a laid-out page with all your company contact information. These are just some of the necessary pages that you might need on your website. Additionally, you want to ensure your pages load and transitions quickly, to keep your traffic moving throughout your website and not lose a customer simply due to slow website speeds.
Online Forms or Chatbots
Another great way to engage potential clients and customers is to have a chatbot or online form somewhere on your website to help customers discuss and get answers for simple questions. Your forms and chatbots can redirect your potential clients to the right personnel to help them with their queries, helping to initially build that relationship by directing questions to the right people.
Mobile-friendliness
A website that is optimized for use on your mobile devices will ensure that your company and the website are more frequently visited. Nowadays, many people do business on their phones. Even more so, people will use their phones for quick solutions, looking for a lawyer or firm to help them immediately. Optimizing a website on your phone doesn't just mean that it runs smoothly on any mobile device. It creates a simple but more effective interface since there isn't as much screen space to work with. Your mobile site needs to have larger, more clear options to help reinforce that smooth and easy experience for visitors. If your website is not optimized for mobile use, you are driving away any potential clients from your company. The success of your office must have a website that caters to the way most people are going to find and contact you.
SEO Optimization
Everything previously mentioned is part of SEO optimization. In addition to that, you want your law firm to have a fully optimized site for search engines to find, and there are a lot more things SEO specialists can do to make sure you are at the top. This makes sure that you aren't only being found under search terms for your company name, but also ranking highly for things like location and services. You can bet your competitors are using SEO professionals to help optimize their website, so make sure you don't get left behind. If your competitors aren't using SEO, then here's your chance to get a leg up on the competition.
Working With Other Platforms That Market For You
Another way to help your law firm stand out from other companies is to create a seamless experience with all your other marketing platforms. This is important in modernizing with the industry as all our information is found through different methods, not just television and print anymore. With the other platforms, you'll want to ensure that your company is linked and connected, as broken links to and on your sites will be disastrous to finding and connecting with you.
 As a law professional, you understand how the business is and how to be effective. Make sure that your website translates to your clients and customers to provide that smooth and seamless experience. These strategies should help create a website that gives your visitors the unique experience and professional touch that you would provide them with law services. Let your website work for you so you can focus on working with others.