Writing is one of the foremost ways for many organizations to connect with customers, acquire traction, and motivate staff members. Proficiency in business writing is essential for creating proposals, presentations, training materials, and memoranda. This article will provide tips for students to master business writing.
Understanding Business Writing
Writing used in professional contexts and adhering to strict guidelines for structure, information, purpose, and style is known as business writing. In the professional or business environment, efficient business writing is a crucial component of effective workplace or company communication. Strong connections may be formed and maintained, credibility can be increased, and misunderstandings can be avoided with professional writing. Proficiency in writing may foster self-assurance in one's talents, position oneself as knowledgeable and reliable, and lead to professional success.
Business writing is quite complex, and it takes much practice. Oftentimes, it also requires research. As a student, you may have business assignments that require time and dedication that you can't allocate to this specific task due to lack of time or expertise. For example, your task may require you to do in-depth research on topics bordering on today's social issues, such as abortion, housing affordability, etc. In such a case, you may hire TrustMyPaper or similar services to handle the statistical analysis aspect of the assignment. This lets students focus on the reading and writing part of the assignment while the calculations needed to establish that the findings are correct are handled by experts.
Tips To Mastering Business Writing
Here are four tips students can follow to master business writing;
Aim for Clarity and Brevity. The reader's capacity to swiftly comprehend and respond to the communication is the primary concern in business writing. A clear, uncomplicated language form is used in concise business writing to enhance comprehension and retention. Therefore, use simplified sentences as they are more succinct and less prone to misunderstandings.
Language and Grammar. Grammar and usage mistakes in corporate communications will skew the information. That's why proofreading your text is important; you can ask a coworker to help or do it yourself. Once you've completed writing, taking a pause and going over your work again gives you the option to make edits, such as fixing grammar and punctuation.
Business communication crosses cultural and demographic shifts in a variety of ways. As a result, you need to understand your audience. Writing well depends on your capacity to consider the readership that will eventually view your content. For instance, your writing style for end users (customers or employees) is different from your writing style for executives. Additionally, you'll need to be flexible. Make sure that the language and technical jargon you use are relatable to a wider audience.
Formatting Guidelines. Ensure that every idea is represented by a separate paragraph and that the document's margins and fonts are consistent throughout. Naturally, headers and subheadings may have larger font sizes, but stick to a constant font size. Before submitting or sending the paper, make sure the formatting is consistent, regardless of the size of the project you're pitching for.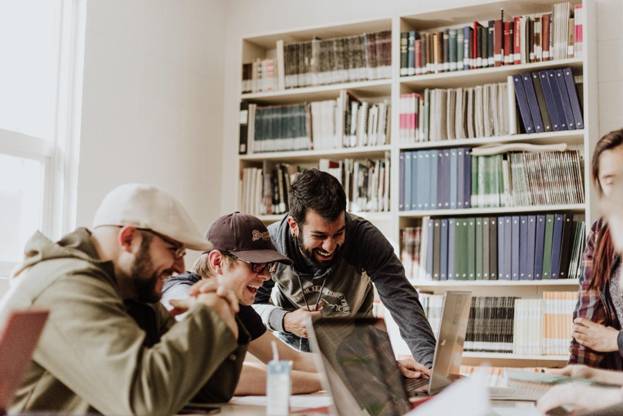 When Next You Write
Effective writing is irreplaceable in the business world. Follow the above strategies and watch how your writing takes you to new heights. Whether drafting emails or proposal documents, the time and effort you invested in developing your business writing skills will definitely pay off, as it will reflect in your output's quality. With this mindset, anyone can become a proficient business writer.
Author's Bio
Alice Barrios has years of experience coaching students in the area of effective business writing. In addition to several articles on business writing, she has also written on effective public speaking. In her leisure time, Alice loves cooking.