2021 saw organizations across every industry throwing themselves into speedy recovery and facing immense growth after adapting to the challenges brought on by the pandemic. This period also witnessed business leaders investing in skills and tools that were necessary to future-proof their companies and put plans in place to emerge stronger than before. However, uncertainty still lingers with the possibility of disrupting markets and influencing future trends. This article collects five top startup trends you still need to look out for in 2022 and beyond. 
Spread of green technologies
With climate change dominating the news in recent years, it is not surprising that more people are turning towards sustainable living. Industry professionals indicate a growing interest in waste recycling and disposal, energy-saving technologies, biofuels, organic farming, decarbonization of industry, electric vehicles, solar panels and so on.
It seems that the term 'zero waste' isn't just a trendy catchphrase, it is here to stay and influence not just our lives on an individual level but the way companies market themselves or the technologies they incorporate into their operations. In 2022, startups will continue to invest in this area due to the growing interest from both the consumer and investors. Allied Market Research discovered that the global market for environmentally friendly solutions will grow by 24.3% annually and reach $43.48 billion by 2030.
Cybersecurity
Even though the Covid-19 pandemic has accelerated digital transformation by months and even years, it has also exposed certain gaps in businesses' cyber defenses and prompted business owners to strengthen their infrastructure. The pandemic has created a whole new set of challenges to deal with as cyber criminals seized this opportunity to gain access to corporate networks. So it is unlikely that the trend toward cybersecurity measures will lose its momentum anytime soon.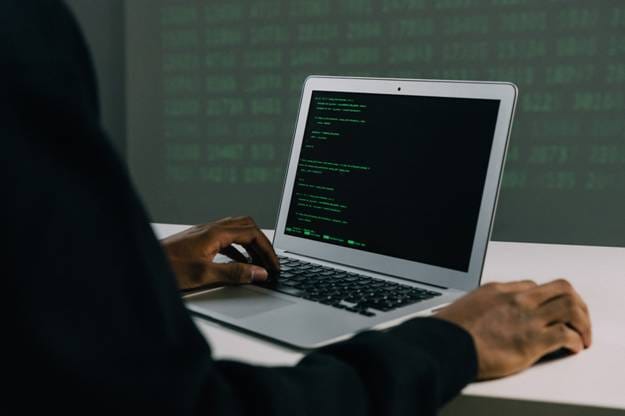 PurpleSec reported that cybercrime was up 600% due to the COVID-19 pandemic. With the transition from physical locations to hybrid and remote working, these numbers are pretty understandable, though. As businesses are more likely to adopt these working models as part of their long-term business strategy, cybersecurity services will remain crucial not only in 2022 but also in the coming years. 
Artificial intelligence
Artificial intelligence will become increasingly integrated into businesses of all kinds during the next 12 months. New technologies will continue to emerge and bring practical tools to positively impact everyday processes. It is a huge opportunity for startups to capitalize on, as whether it's within warehouses, general distribution, cars, recruitment or research, AI applications will spread through various industries to be used for new integrations and use cases, making those who utilize artificial intelligence stand out in today's market. By leveraging nearshore software development services, startups can use the latest AI technologies effectively. These services provide access to top talent in AI development, along with project management expertise and cost-effective pricing models. With the right team and tools in place, startups can harness the power of AI to improve their business operations and gain a competitive edge in the market. Therefore, if you wish to stay ahead of the curve, check out the available nearshore software development services here.
Recruitment agencies
In 2021, businesses worldwide reported a staff shortage, with HR departments struggling to find a workforce and fill positions. However, as the world returns to life somewhat similar to the one before the pandemic, it is safe to say that the search and employment of people will be one of the main directions worth heading towards. One great example of why now is the time to set up your own recruitment agency is the example of Human Bees. The company was reportedly among the fastest-growing companies in 2021, with plans to expand further.
Real estate
 Real estate can be considered quite a traditional industry and is among the slowest to adapt to new technologies. However, this can make it all the more appealing to consider, as tech-savvy startups have a good chance to succeed in the era of digital transformation. The appearance of green technologies will undoubtedly influence the real estate and construction industry, and taking the lead now could benefit startups for many years to come. For example, Brendan Wallace, co-founder of investment firm Fifth Wall, described 2022 as "a year of enormous secular growth in real estate and prop-tech."
Hopefully, the trends outlined in this article help you get a better understanding of the forces that are shaping the startup market. The important thing to note when trying to predict market influences is to be able to identify shortcomings, aiming to find out what else can be added to the existing mix. Consider introducing additional functionality or improving the quality of service, perhaps using new distribution channels. In many cases, it's not necessary to reinvent but to study your client's needs and go from there. If in doubt and need inspiration, you can easily swipe jobs with Lensa.