Why is Safety Training Important in the Workplace?
January 02, 2020
[Sassy_Social_Share]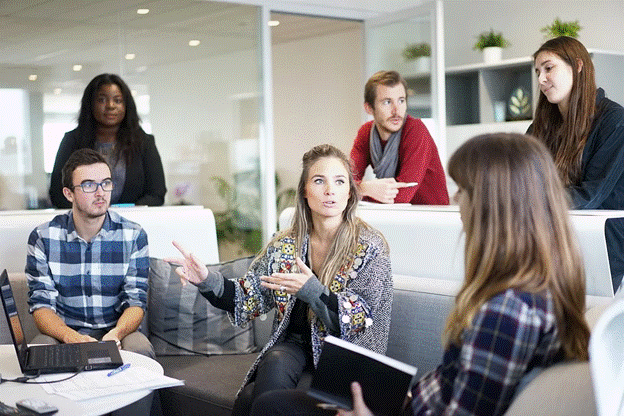 When it comes to the workplace, there are many things that could go wrong. For instance, misused equipment can result in a power outage or safety concerns for the users and other employees present in the vicinity. You should never wait for that to happen. Training your employees to take the necessary safety precautions and measures will help you prevent any unfortunate losses.
Safety Training: Where to Start
The safety training you'll provide depends largely on the kind of business you operate and its risk factors. Working in a fire station differs from working in a retail shop, both of which differ from working in an office. You'll need to assess the risk factors related to your workplace, list possible hazards, and devise your training program accordingly.
For starters, having basic knowledge about first aid, CPR, and basic life support is critical for any workplace, no matter the industry.
You can check the variety of courses you can provide your employees with on https://www.acls-pals-bls.com/ to make sure they're qualified and up-to-date with the latest guidelines. An online course that is well-certified can provide the best time and cost-efficient solution for your training needs. If your workplace contains hazardous chemical substances, then you should train your employees on how to handle them properly, the safety gadgets they should use, and how to dispose of harmful chemicals properly.
Finally, you should devise a comprehensive protocol to give instructions in cases of different hazards. Make sure that it's regularly updated, and that all of your employees are properly briefed and aware of these protocols.
Why is Safety Training Important in the Workplace?
Safety training is important for many reasons, the most important of which are as follows.
1.   Avoiding Injury and Preventing Deaths
What happens if a fire suddenly strikes out in your workplace or broken equipment results in employees' injury? Work-related injuries are quite common, but they can be avoided by taking precautionary measures. If acted upon swiftly, even unnecessary deaths can be prevented.
2.   Keeping Property Intact
Work haphazard and equipment misuse can injure your employees, and they can also result in destroying equipment worth thousands of dollars. They can also cause damage to your office and physical property.
3.   Avoiding Financial Losses
Financial losses following work-related accidents can be very costly for you. If an employee is injured during their work for you, you might be liable for a lawsuit, and the worker's compensation can cost you a lot. You'll also suffer a great financial loss trying to salvage and replace your damaged equipment and property.
4.   Improving Work Quality and Company Reputation
Providing a safe working environment in which the employees are well aware of the safety measures you're taking can reflect greatly on their work.
No one wants to witness their employees getting injured or suffer great financial losses from something that could not only be dealt with, but prevented as well. Devising your safety training program starts with assessing the risks of your workplace, after which you'll devise a training to address the most probable problems. By making sure your employees are up to date with your latest protocols, you'll prevent most injuries, property damage, and unnecessary financial loss. In the long run, you'll enjoy better work quality and company reputation.