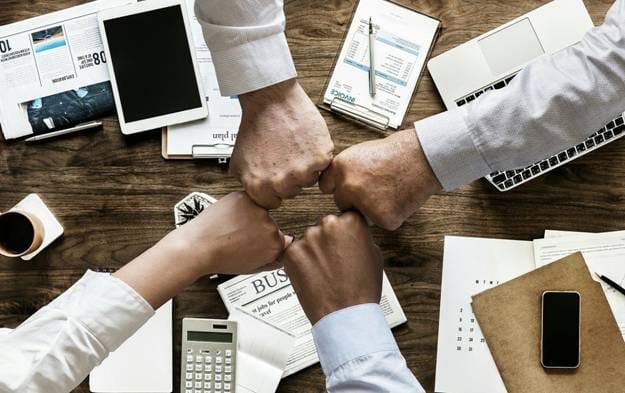 There is always a lot of talk about investment in the world of business, but one thing employers often forget is that their employees need to be at the top of their list of investments. After all, your employees are the ones that are keeping your business up and running.
When it comes to employee investment, there are a lot of things you can do, but sadly, very few business owners take the time for this. It's very simple; if you want to make sure your employees are always satisfied with their jobs, you need to invest in them.
And here is how you can do that.
Use engagement strategies
Employee engagement is one of the most important factors that keep businesses alive, regardless of their size and niche. Highly-engaged employees are more likely to perform well, become brand ambassadors for the companies they work for, and always give 100%.
Even so, just 17% of executives consider increasing employee engagement to be a top priority.
If you don't want to leave your employees feeling unappreciated, you can change that. Hoppier has some great employee engagement strategies, some of which include:
Sending engagement surveys. If you ask your employees about their engagement levels upfront, you can use what they tell you to come up with ways you can improve their satisfaction and find out what they really want from you.
Celebrating employees' successes. The workers who are willing to go the extra mile deserve recognition. Recognizing and celebrating the successes and milestone your employees achieve can go a long way in making everybody in the organization feel appreciated.
Going on team retreats. Bonding with your teammates is important for every employee. Team retreats can be a great way to give everyone the chance to discuss business but also their personal lives. You can also use these retreats to welcome new employees and make them feel like part of the team.
Organize coaching sessions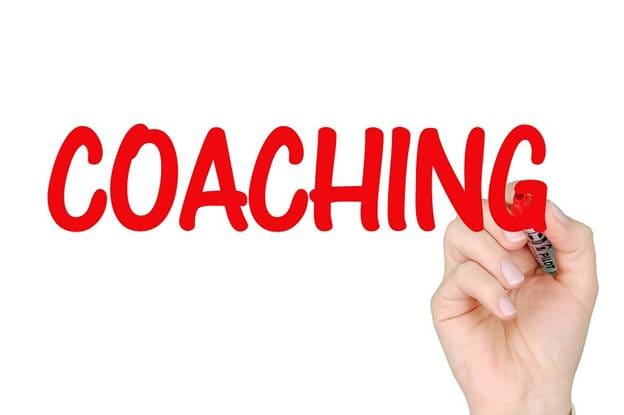 Each one of your employees has great potential, but probably very few of them have the means to fulfill that potential and make something more out of themselves. But if you want to encourage them to grow and are willing to give them the means to do so, coaching sessions are perfect for that.
On an organization level, coaching sessions have a plethora of benefits for both your employees and the business itself. The biggest benefit is that coaching increases employee engagement because it helps people stay productive and satisfied.
That, however, is only the tip of the iceberg. Other benefits include:
Empowering the employees. Through coaching, individuals receive support, validation, and empowerment they need to tackle all of their professional responsibilities.
Improving performances. Managers don't have a lot of time to coach their employees but instead just focus on the bad or good aspects of their professional input. But through coaching, employees will receive growth-focused touchpoints that will give them ideas on how to improve their performance.
Providing employees with a better learning process. The main reason corporate training fails is that it's boring. Coaching, on the other hand, allows employees to become personally invested in the learning process since coaches have a variety of teaching styles your employees will surely enjoy.
Help employees avoid burnout
Investing in your employees doesn't just include investing in their personal and professional development. Sometimes, it means investing in their well-being and acknowledging that work isn't and shouldn't be their number one priority.
That doesn't mean work isn't important. But if someone spends most of their time doing and thinking about work, burnout is inevitable. The situation becomes even more serious if you don't support the people who work for you.
Employees who feel unsupported by their managers are 70% more susceptible to burnout. Make sure your employees know that their hard work is appreciated but that their mental and physical health comes first. Don't allow them to neglect themselves just because they have a job to do.
Encourage employee feedback
One of the ways of developing and sustaining employee engagement is to give your employees a voice, and you can do that if you ask for their feedback.
A lot of businesses focus on the importance of customer feedback while forgetting about employee feedback. But if you ask your employees what they want to see different in the company, what they like and what they don't, and directly ask for their opinions, you can make some great changes.
And as an added bonus, your employees will realize that you actually care about them and see them as more than just a way to bring in profit. And make sure to have an open-door policy where every employee can come talk with you about anything they want.
Final thoughts
Your employees are the lifeblood of your organization. Unless you invest in them, it won't be long until they leave your business for a better opportunity. But if you use the employee investment strategies you read about here, your business will be filled with satisfied and highly-engaged workers.