You may have heard that manufacturing and warehousing properties in Thailand are hot on the market. The internationally-recognized quality of many developments has made Thailand one of the most attractive locations for factories and warehouses across the globe.
But how do you know which are the good facilities?
Here's what to look out for when considering setting up a manufacturing plant or warehouse in Thailand.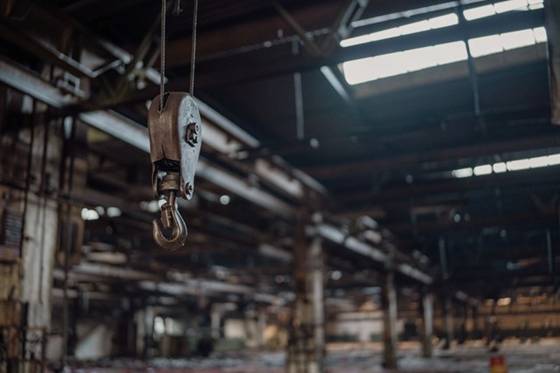 1. Choose a Reputable Industrial Provider
You get what you pay for when renting a factory or warehouse space. This is why it's worth thoroughly vetting the company offering the industrial space.
Well-regarded companies like Frasers Property Industrial (Thailand) offer state-of-the-art factory and warehousing solutions for every niche. You'll also get much better automation options with a high-quality provider and can rest assured that you won't suddenly see your rent go up for no reason.
Low initial costs can seem attractive, but reputable providers of industrial storage and manufacturing space will generally offer solid contracts with no risk of sudden price hikes. Lesser-known or unvetted providers might suddenly start asking for a different deal that makes your operation unprofitable – which isn't why you decided to use Thailand for your industrial applications! It's worth doing your due diligence.
2. Know Your Niche
Equally, you should find a provider that offers specialist solutions in your niche. Need cold storage options? Don't go for the most general provider out there. The plant owner should be able to give you details of its history in cold storage, the types of solutions it has, and why these are better than the competition. Always ask questions.
Likewise, if you need a dangerous good warehouse, it's worth finding a provider that understands the risks associated with this area. Proper disposal of dangerous materials is essential, and it should be easy to coordinate with disposal and shipping teams where appropriate. Failure to comply with dangerous goods manufacturing regulations could land you in hot water with the government and potentially have catastrophic consequences.
3. Review the Insurance
Check out the insurance options before choosing a plant. Does the owner insist on a certain insurer, and does this insurer represent the best deal for your operation? Low up-front costs for rent might be offset by exorbitant insurance costs if you don't read the paperwork.
You should also ensure you're covered for every type of disaster, especially if you work with dangerous goods. Even if you work in warehousing – you can't afford the loss of your inventory, and your insurer should cover this. Review the insurance contract thoroughly with the landowner before moving in.
4. Ensure There's an Available Workforce
Many high-quality manufacturing and warehousing landowners in Thailand offer amazing robotic and automotive solutions. However, for most applications, you'll still need an available workforce.
Research the local area thoroughly before you choose a location. Find out what rates you can offer local workers and try to make yours the most attractive offer on the market. By working with a reputable factory owner, you'll typically be able to offer your workers a great deal and ensure that they're safe at all times.
5. Plan for Scalability
Another advantage of working with larger plant owners is that they offer better scaling options. You might find that you need to double your space within a year if things go well – a good industrial space provider will be able to meet you there. Smaller operators might not have the capacity you need to scale up.
Final Thoughts
Thailand represents a great opportunity for manufacturers and companies in need of warehousing space. This is only true when you work with top industrial space providers. Do your research, choose a company that always answers the phone, and get ready to grow.