Cryptocurrency has become a recent popular investment opportunity for those looking to diversify their portfolio or to simply try their hand at an affordable investment option. Tether is one of those digital currencies and one of many that you can choose to invest in.
However, it's important that while cryptocurrencies, in general, have their advantages, some coins are going to be more stable than others. Certain coins may generate more profit over time whereas others might lose a lot of money for investors.
With more than 6,000 different types of cryptocurrency available to invest in, it can be difficult to navigate this new investment opportunity if you're new to investing in general or to cryptocurrency as an area of interest.
In this guide, we'll explain what Tether is and things you should know before you buy Tether for the first time. There are also some helpful tips to get the best experience out of investing in cryptocurrency in 2022.
What is Tether?
Tether or USDT as it's short for is a cryptocurrency that is considered a stablecoin that has been pegged to the U.S. dollar. That means it maintains a fixed value over time, which is intended to help reduce the volatility of the coin itself. The value of this stablecoin is attached to the U.S. dollar, meaning one unit of Tether will equal one unit of U.S. dollars.
Owned by a Hong Kong-registered company called iFinex, they also own the crypto exchange known as BitFinex.
The timeline so far on the market is that it launched in July 2014 under a different name called RealCoin. This changed to Tether in November 2014 and began trading in February 2015. As of this year, Tether is considered to be the third-largest cryptocurrency after Bitcoin and Ethereum.
Six things to know before you buy Tether
Before you invest in Tether, there are some considerations to make and research to do in order to make the right choices when investing. Whilst Tether is a stablecoin, there are plenty of other considerations that need to be made to ensure you have picked the right coin to invest in. Here are six things to know before you buy Tether.
1.  Choosing the right platform or marketplace to buy USDT is important
There are lots of different platforms to try out when it comes to buying cryptocurrency and a lot of them obviously have Tether available to buy and sell. When you buy USDT, it's important to look at what platforms and marketplaces online offer the best options and you may find some are more popular than others.
MoonPay is a great place to start for cryptocurrency platforms. If you're looking for a platform that offers a variety of coins for buying and selling, then this is a good one for all of that, including Tether.
1.  Tether is considered more stable than most coins.
As it's already been mentioned, Tether is a stablecoin that's been pegged to the US dollar and as a result, it means that you can rely on Tether to go up or down depending on the value of the US dollar. When the dollar rises, so does the Tether, and when the dollar falls, so does the Tether.
While it's not guaranteed to be a profitable investment, as no investment is, it is a safer option that most investors may go for. This is particularly in the case of new investors to cryptocurrency that may still be treading the waters when spending their hard-earned money.
2.  Tether can be used for exchange purposes.
The pegging of Tether to the US dollar might not be to some, the right choice as a crypto investment, especially for those located in other countries aside from the US itself.
You may find it beneficial to use Tether in order to exchange to other cryptos and to transfer money. Transferring money can lead to interest earnt when you lend out your crypto and it helps to avoid the fluctuation that comes with Tether's value on the market.
3.  It remains in a top position in the crypto market.
For those who are only just exploring the world of crypto, many new investors will look to the top list of cryptocurrencies worth investing in online. There are numerous sites that publish accurate data when it comes to which cryptocurrencies are ones to watch throughout the year.
Tether remains in a top position in this list, despite some of the controversies that have been linked with this coin and the company behind it. It's maintained its third position on the chart, just behind the big dogs that are Bitcoin and Ethereum.
According to CoinMarketCap, Tether is currently valued at $47,458,219,883 USD as of July 2022. It has a current price of $0.9991. As a cryptocurrency, new coins are being minted to keep up with the demand of the coin and therefore, it still remains a popular choice for many.
1.  Murky past within the Tether Limited corporation.
There have been a number of reported problems within the Tether Limited company that owns Tether. Being backed by the USD seems to be one of them and as such, there doesn't seem to have been a recent audit made to check for its dollar reserves.
It's always wise to take a look at any company or the history of a cryptocurrency to understand whether it's as stable or trustworthy as reviews and new sites make it to be.
2.  Controversy over allegations to manipulate Bitcoin.
It seems as though some allegations have been made that Tether had been used to help manipulate Bitcoin's price. Some believe that the coin was used to run up the value of Bitcoin, especially with a lack of transparency shown within the business itself.
There's no evidence that this is the case but the lack of communication from the company doesn't do much to dampen the flames of allegations!
Tips for investing in cryptocurrency and its benefits
Why are more people investing in cryptocurrency? The total cryptocurrency market cap is $894 billion and therefore the 20th largest economy globally. Not bad for an economy that was once considered a less than favorable choice for investment.
If you're thinking of investing in cryptocurrency this year, here are some top tips for ensuring you make the right investments.
Understand the risks of cryptocurrency
There are risks that come with cryptocurrency, just like that of any investment. It's important to acknowledge that investing money means anything you do invest, you could easily lose. So with that in mind, only spend what you can afford to lose.
Don't always take the crypto tips as being the right move to make for your investment needs. A lot of it can be down to luck and picking the right cryptocurrencies at the right time.
Have a crypto strategy in place
A cryptocurrency strategy is something that you certainly want to have in place. Most investments in crypto are likely to be long-term and so it pays to take a look at all the information that's out there and to only invest in the platforms that seem valid to do so.
There are lots of crypto investment scams that happen also, so it's important to be aware of what channels you're going through in order to invest.
Diversify your portfolio
Just like any investment portfolio, your crypto one should be diversified. There are lots of cryptocurrencies to choose from after all, so why not have your funds invested into multiple pots, rather than just one.
It's a good idea to have multiple coins invested in and build your portfolio over time so that eventually, certain coin investments may make up for others you've lost money on.
Stick at it for the long-haul
As far as investment opportunities go, it's important to stick with this investment type for the long run. It's going to benefit you to stick with these types of investments for the long haul as it's been proven that a lot of these coins have grown over several years.
If you're someone who is looking for relatively short-term opportunities for investment, then these might not be the best options for you. However, as we've mentioned, diversifying your portfolio is always a good thing to do, even if cryptocurrency isn't your main focus when it comes to investments.
Consider your options carefully when investing in Tether
Cryptocurrencies are still well within their infancy in the investment market, so it's good to consider your options wisely and to tread with caution. That being said, it's an economy that's growing greatly and is positioning itself as a more sought-after currency across the globe.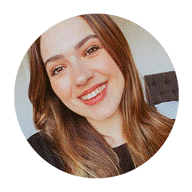 Author Bio: Natalie Redman (LinkedIn)
Freelance writer for many clients across multiple industries. Natalie has two years of copywriting experience. Natalie has a wide range of experience copywriting for web pages for businesses across many industries. She's also an owner of two blog websites and a Youtube content creator.