Especially when running a rapidly growing business, there comes a time when you simply can't get everything done on your own. At times, the twenty-four hours of the day may start seeming inadequate as the pressure builds up.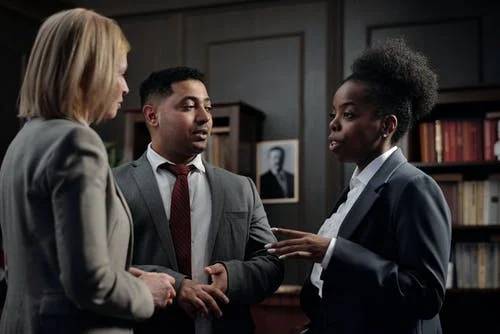 If you've reached a point where getting everything done each week seems like a nightmare,you have more than enough reasons to consider hiring an executive assistant. These skilled professionals bring a lot of value to business organizations, but you have to get the right person for the job.
However, how do you go about finding one? How do you find the best and most qualified person for the EA role?
Here's a simple guide with steps you need to follow to hire a great executive assistant.
Who Exactly Is an Executive Assistant, and When Do You Need One?
Just as the name suggests, an EA or executive assistant is an assistant to an executive staff member in a company or business organization. They are simply someone hired to handle various administrative tasks on behalf of their boss.
Their tasks are almost similar to those performed by a secretary or an administrative assistant. The main difference, however, is that an EA is usually assigned to work under a top executive in a senior office.
Each day, executive assistants handle a wide range of tasks, from scheduling and coordinating meetings to managing the boss's calendar, taking messages, and much more alongside providing administrative support.
How to Get an Awesome Person for the Role: The Steps to Take
1. Think about Your Requirements
The first and most crucial step when hunting for a great EA is to understand your requirements. This means assessing your needs and the needs of your company, so you know exactly what you will need from the assistant. It also helps you craft a specific job posting that won't attract unqualified applicants or the wrong candidates.
Also, there are three main levels of EAs, these being level 1, 2, and Level 3 EAs. While a level EA will have some of the most basic responsibilities like checking calls, handling files, and running errands, a level 3 EA will participate in meetings, manage crucial assignments, and even provide objective advice to senior company executives.
2. Work with a Reputed Recruiter or EA Service
Especially if you don't have a qualified HR team, recruitment can be a stressful undertaking. From posting adverts to screening tons of CVs, selecting qualified candidates, and holding interviews, the job is often overwhelming and mentally taxing. Fortunately, you can always use reputed recruiters to get the best person for the job.
But there is one thing you should know. In a recent article, Jason Hreha recommends tapping the services of a professional executive assistant recruiter. This way, you'll be working with professionals who specialize purely in EA recruitment, so they'll know exactly what to look for in a candidate.
You should also check with your HR department to see if your company uses some kind of ATS for small business. "ATS" stands for Applicant Tracking System, which is a kind of software that helps streamline the process of reviewing applicants and finding the best possible EA candidate out there for you. Knowing this early on can help save a lot of time and duplicated effort.
3. Post Your Job Ad
If you're using a professional service, you may or may not need this step. Expert recruiters know exactly which sites and media to use, where they'll get the most qualified applicants. Nonetheless, you can still ask for the ad and post it on some of your professional channels. You never know – one of your business associates or professional friends might know a great EA and refer them to you.
4. Screening and Checking References
Before picking someone for the job, you will need to review their cover letters and resumes, contact them, and schedule an interview if their application was successful. You will also need to compare each candidate's performance and qualifications, so you can pick the best.
As you do this, make sure not to forget reference checking. This means digging a bit to check with their former boss, supervisor, or colleagues to avoid making a regrettable hire.
Hiring an EA could be all you need to enhance efficiency and productivity in an executive's office. As long as you get the recruitment process right, you can find an executive assistant with all it takes to help grow and expand your organization.