In the hustle and bustle of academic life, the allure of having someone else handle those hefty assignments for you can be tempting. With more on students' plates than ever, it's understandable that some are searching for alternative solutions to manage their academic loads. But, when turning to external sources, particularly in the realm of custom-written papers, how can you differentiate between the genuine helpers and the fraudulent chancers? 
The internet is akin to the Wild West at times, filled with promise but also fraught with potential pitfalls. Diving headfirst into the vast sea of available writing services can be overwhelming, and it's crucial to arm oneself with the right knowledge. One must ponder: are all services offering custom written papers on the level? Or are some just elaborate schemes aimed at the unsuspecting?
As the demand for these services surges, students must discern trustworthy providers from those simply looking to make a quick buck. This article endeavors to shed light on this pressing query and offer students the guidance they desperately seek.
The Good, the Bad, and the Ugly – Spotting the Differences
In any industry, you're bound to find a spectrum of quality, and custom paper writing is no exception. Trustworthy services usually have a few common denominators. They tend to be transparent about their processes, have clear terms and conditions, and openly display reviews from previous clients. 
Contrarily, the shady entities in this space often promise the moon but deliver subpar results. Deadlines missed, plagiarized content, and an absence of customer service are common hallmarks of such providers. Furthermore, when the pricing seems too good to be true, it often is. 
But here's where it gets tricky: scams have become increasingly sophisticated. It's no longer as simple as avoiding services with glaring red flags. Some scams have polished websites and even fake reviews to lure in unsuspecting students. So, a deeper dive is essential.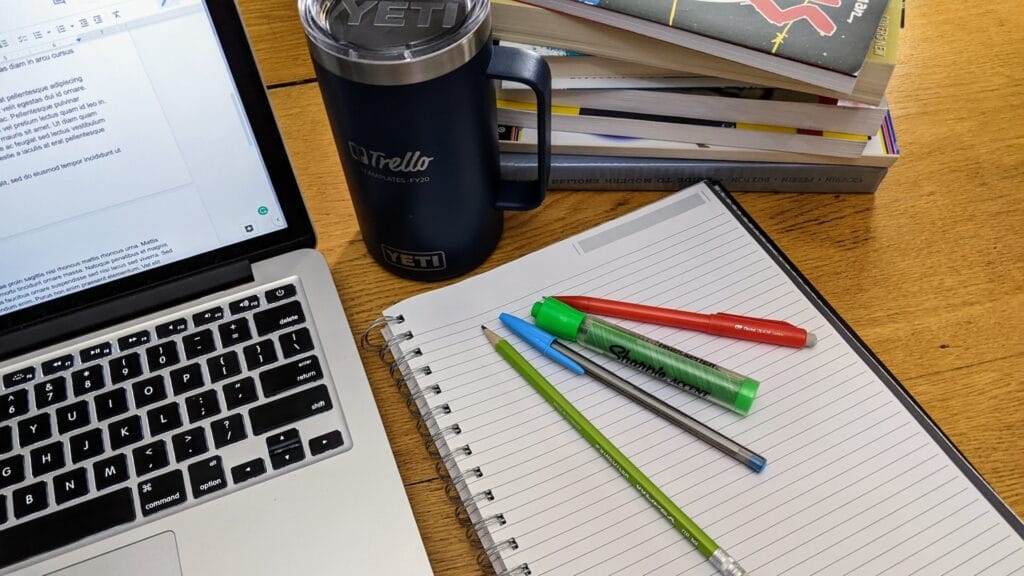 Questions to Ask Before Committing –  Your Due Diligence Checklist
Before deciding to go ahead with a service, ask these pivotal questions:
Is their website professional? Typos, grammatical errors, and low-quality images might indicate a hastily set-up scam site.
Do they offer direct communication with writers? Reputable services will often allow you to discuss your requirements directly.
Is their pricing transparent? Hidden fees are a significant red flag.
Do they guarantee plagiarism-free content? Authentic services use tools to ensure originality.
What's their revision policy? A legitimate service will usually offer revisions to ensure customer satisfaction.
Red Flags and Warning Signs
As touched on earlier, some scams have evolved, making them harder to spot. However, a few glaring warning signs remain consistent:
Payments only through insecure channels: If they don't offer secure payment methods or push you to transfer money directly, be cautious.
Absence of reviews or only overly positive ones: A genuine service will have a mix of reviews.
No physical address or contact information: Legitimate businesses usually have transparent contact details.
Pressure tactics: Beware if they're pushing you to commit quickly, using high-pressure sales tactics.
The Studyfy Gold Standard – Peace of Mind in Academic Assistance
When talking about reliable providers, it's hard not to mention Studyfy. With their rigorous vetting process for writers and a clear dedication to student success, they stand out in the crowd. Studyfy's commitment to delivering top-notch custom-written papers ensures that students using their services can breathe a little easier, knowing they're in safe hands.
Yet, it's always wise to remember: even with services as reputable as Studyfy, always make sure you're informed about what you're purchasing. Read through the paper, ensure it aligns with your requirements, and be an active participant in your academic journey. By the time you get to know Studyfy, you'll have gained knowledge to discern good from evil.
Understanding the Ethics – The Grey Area of Using Custom Written Papers
One aspect we can't gloss over is the ethical consideration surrounding the use of custom written papers. For many, the debate hinges on personal integrity and the educational value derived from assignments.
For starters, educational institutions assign tasks to assess understanding and encourage independent research. When students turn to external help, the objective of these assignments can be somewhat thwarted. However, it's essential to remember that not all students use these services to deceive. Some genuinely struggle with time constraints, language barriers, or a sheer overload of tasks.
So, where does one draw the line? Using these papers as a reference or a guideline is acceptable, akin to seeking tutoring or consulting with peers. The paper serves as a model, helping the students understand the topic better or get a grasp on how to structure their work.
Choosing Wisely: Your Reputation at Stake
Beyond the risk of falling for scams, there's the grave concern of academic reputation. Submitting subpar work, or worse, plagiarized content, can have dire consequences. Academic institutions don't take such offenses lightly.
When using custom-written paper services, ensure the content is original and tailored to your requirements. A reputable service should offer plagiarism reports, highlighting the uniqueness of the content.
Another factor is the quality of writing. If there's a sudden spike in the quality of your submissions, it can raise eyebrows. It's essential to ensure that the paper reflects your academic level and writing style. Open communication with your chosen writer can help in this aspect, ensuring they have a clear understanding of your needs and preferences.
Final Thoughts
In the intricate web of online services, understanding who to trust with your academics is paramount. It's a world where the lines between genuine help and scams can blur, but with the right tools and knowledge, students can navigate this maze successfully. Always approach custom-written paper services with a healthy dose of skepticism, do your due diligence, and remember that when it comes to your education, cutting corners might not always yield the desired results.
It's about making informed choices and knowing that, with services like Studyfy, there are genuine players out there dedicated to your success. So tread wisely, and may your academic journey be fulfilling!