Do Customers Prefer Automated Chatbots Over Phone Communication?
April 22, 2020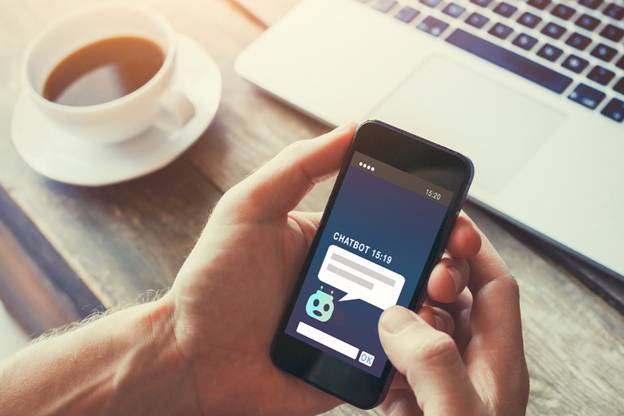 Have you noticed more customers using digital communication services rather than calling in on the phone?
Perhaps we could assume that a single generation's consumer behavior is responsible for the increase. However, studies from the Pew Research Center suggest otherwise. If we gather the data from four separate generations (Silent, Boomer, Gen X and Millennials), we find that digital communication is increased by 10 percent for each age group. These findings leave us to question whether the vast majority prefer to use chatbots to resolve service issues or if there is a breakdown in the way we're handling customer inquiries.
The truth is that customer service is a human experience, and call center representative performance can play a significant role in how we're resolving customers's questions. Let's find out why it's challenging for large-scale enterprises and businesses to track performance or improve representative response with less-engaging customer service methods.
The Current Challenges of Diagnosing Issues and Identifying Solutions
Thousands of businesses integrate automated chatbot systems on their webpages to respond to inquiries quickly. Even if cloud-based data and AI are advanced enough to read and answer basic input, it still leaves customers with more complex service questions out of the equation, and it doesn't go into depth without a representative's assistance.
According to a 2017 State of Global Customer Service Report conducted by Microsoft, the demand for excellent customer service increased by 54 percent from the previous year, and Gartner predicts that 89 percent of businesses may compete solely by providing an exceptional customer experience. If a company's call center doesn't account for the customers with complex inquiries, it can slowly lose loyal customers, and many may shy away from their brand in the coming years.
Most large-scale companies that handle thousands of calls a day don't always have time to keep track of crucial performance and marketing analytics to improve their inbound and outbound customer service. Instead of putting clients on hold or keeping the customer waiting, agents can work with their call center software to provide detailed solutions.
How Does Call Center Software Assist in Customer Inquiry Resolution?
All-in-one cloud software for call centers allows customers to ask complex or personalized questions over the phone while your agents quickly resolve their issues.
Boost Customer Satisfaction: Offer customers multiple lines of communication while your agents stand by to provide precise solutions or advice for each issue.
Keep Customer Inquiry Records: Improve and build on your company's resolution database with integrated inquiry memorization tools.
On-the-Clock Agent Coaching: Enhance the workflow in all sectors of the call center with instant tips, data and resources for agents.
Offer a Competitive Edge: Motivate your agents to perform their best with a recognition and rewards system, which tracks the performance for each call.
Record Keeping Made Easy: Track time management, performance and organization-wide return.
Stay competitive in your industry and lead in customer service with call center software that helps agents to quickly offer practical solutions to some of the most complex questions to date.
Call Center Software Delivers Sophisticated Inquiry Resolution at Scale
How would call center software improve the way your agents handle your customers' more pressing questions? Web-based inquiry software of the past isn't capable of answering these complex questions, nor does it offer your company the tools it needs to boost sales. Call center software managed from a central point allows your agents to streamline the process and provide the best customer service experience in your industry.