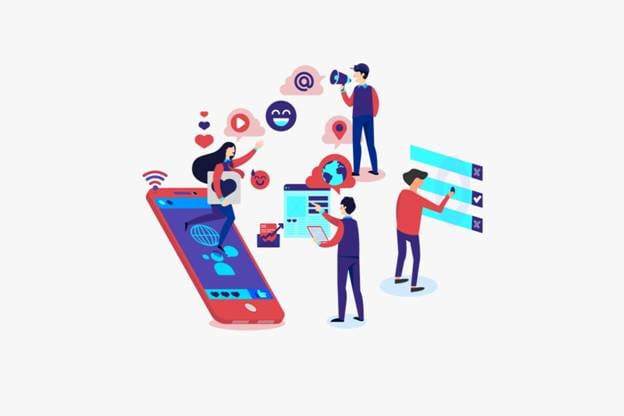 Traditionally social media was more of a peer-to-peer communication thing. However, social media has morphed into an excellent marketing platform in the last decade.
This transformation has been fueled by the fact that the most significant percentage of every marketer's audience is on social media.
According to Pew Research Center, 70% of Americans are on at least one social media platform. However, getting the most out of social media calls for using the right strategy.
But worry not, as here are some essential tools you may need if you intend to see tangible results from your organization's social media campaigns.
DAM Tools
According to experts, image and video-based content are better at capturing an audience's attention and influencing information retention. You can, therefore, not talk about social media marketing without mentioning images and graphics.
If you are a startup managing your images, videos, and graphics can be simple, and you can easily do it manually. But as you scale and have different campaigns running simultaneously, it's easy to get overwhelmed, resulting in a mess of digital assets.
If this feels like your current situation, investing in a DAM tool is the solution. To better understand how a DAM tool works, this guide on why you need social media asset mismanagement can give you better insight.
Scheduling Apps
Success at social media marketing calls for maintaining a constant social media presence by updating your post regularly.
There are two ways of ensuring your content and posts stay up to date. The first option would be hiring a social media manager who can demand a lot in cost. The second and least expensive in the long run would be investing in a post-scheduling app.
A post-scheduling app lets you schedule posts beforehand and does the posting on your behalf on schedule. Some apps can allow scheduling posts up to weeks earlier.
You may not have to invest in a scheduling app if you have a DAM tool because most DAMs have post-scheduling features.
Content Creation Tools
In social media marketing, image is everything. This means you have to make deliberate efforts to create eye-catching content.
Therefore, you may need to invest in tools for content creation such as graphic design tools like Photoshop, video editing tools, etc. Using these tools will require hiring personnel with expertise to ensure you get content that stands out from the crowd.
Online content creation tools like Canvas can be an excellent option if you are on a budget. These tools take the hard work from content creation to help users create professional-quality content at an affordable cost.
You may also want to leverage free image and video resources such as Unsplash, Pixabay, Pexels, and Pinterest if you have a challenge generating original content.
Social Media Analytics Tools
Social media marketing is different from your everyday social media use. While you could still post content for free, such an approach cannot guarantee much success in your campaigns. The best approach would be to use ads and promoted content which means you have to put some dollars into it.
A common approach to marketing on social media is pay-per-click advertising. Pay per click means you pay every time a person clicks on an ad on a social media platform. If you only get clicks, that does not translate into sales.
Therefore it is essential to track the performance of your social media campaigns using social media analytics tools. These tools help you identify your campaign's performance on the different platforms you have a presence on.
You can then use the data from these tools to make informed decisions about your campaigns, including pulling out from platforms that do not give the desired ROI to concentrate on the best-performing platforms.