Guide on How to Schedule Instagram Posts
January 13, 2020
[Sassy_Social_Share]
In this modern-day media saturated society, most people are aware of how popular social media platforms like Instagram are, and how they can be important for businesses. Whether you own a company or run a personal blog, having an active and consistent Instagram feed of content is essential, and without it you could be at risk of being left behind. However, most people also don't have the time to sit and upload interesting and aesthetically pleasing 'Insta-worthy' content every day.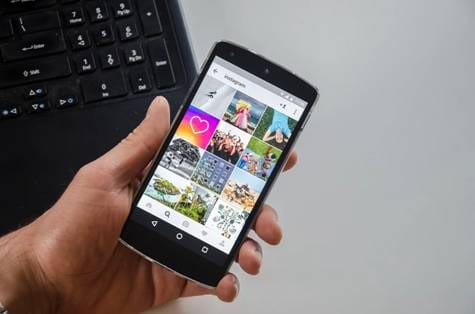 This is why Instagram scheduling features are a lifeline to those who rely on their Instagram content and followers. Scheduling features help you to save a bucket load of time, take away the stress of having to find interesting content daily, and help you to keep your online presence alive. However, for some, scheduling Instagram posts can seem impossible, so we have put together this helpful guide that will tell you everything you need to know!
Why Schedule Posts?
First of all, it is important that you understand the benefits of scheduling Instagram posts and why it is advantageous to the running of your page. Finding fresh and interesting content on a daily basis can be a challenge, especially when you have other commitments. Scheduling posts helps you to save time that could be better used expanding and promoting your business or brand. By spending 1-2 hours scheduling posts for the days ahead, you can save the panic of spending 30 minutes daily trying to create good content.
Plan Your Feed
When you come to sit down and schedule your Instagram posts for the coming days or weeks, it is important that you have some form of strategy or plan to help you create relevant content. If you are posting your content live every day, then it can be difficult to stay focused on a particular theme or aesthetic that you are trying to create. However, by scheduling them in advance, you can check all your posts are working towards the look and vibe you are going for before they go public.
Use a Free Instagram Scheduler
There are free online Instagram scheduler programs available to you that make creating and posting your content a whole lot easier. Some of the best schedulers also allow you to upload pictures straight from your desktop (which is likely where you will be working on developing and editing your content). This makes scheduling your Instagram posts easier as you don't need to worry about getting images from your desktop to your phone in order to upload them.
Make the Most of Prime Time
If you don't already, then you should make sure that you know all about Instagram prime time. It is essential that you utilize the best times to post your content so that you are developing your reach and boosting engagement with your followers.
By making the most of the scheduling post features for Instagram, you can take your account to the next level, improve engagement, and grow your business/brand.