How to Get Life Insurance without a Medical Exam
 September 09, 2020
In life, few things may stand out as certain, but among those that do is the truth that tomorrow is not promised. However, that does not mean we cannot watch over our loved ones even long after we are gone. When it comes to planning for the future, or lack thereof, life insurance plans are regarded as the primary solution, since it can help provide our children with financial protection for an extended period of time.
While it is true that life insurance companies hold several requirements that need to be met before you are granted approval, none is as bothersome as the pesky medical exams you are expected to undergo. Moreover, insurance companies require answers to extensive health questions, before an application is considered. However, it is possible to buy a quality life insurance plan without needing to undergo a medical examination. Here is all you need to know.
No Medical Exam Life Insurance
A no medical exam life insurance is a type of life insurance policy to which people can subscribe to without needing to take a medical exam. This is helpful to many people because a lot of us have a real fear of doctors, and this policy provides the only realistic way of bypassing the entire medical exam process. However, similar to other life insurance policies, applicants are required to answer extensive health questions. Additionally, no medical exam life insurance policies make getting rejected difficult, which is why it is often highly-sought by many individuals.
How They Work
They work in the same way as regular insurance policies, in that once you are approved you start paying a monthly premium in exchange for coverage. Many solutions have been created for people seeking a no medical exam life insurance policy, where you can easily find and gain approval for a premium online. They are available all around the world, and this blog post explains that as long as you fall in the age range, which can go as high as 80 in most places, and 89 in a few others, you can begin planning a better and more confident future for your loved ones. In addition, death benefits can go up to 1 million, allowing people with diseases and other health conditions to relish the perks of a life insurance policy.
Trade-Offs
When something sounds too good to be true, it is always right to ask about the tradeoffs. For instance, what will you be giving up in exchange for no medical exam? For the most part, life insurance plans that come without a medical exam stand on the more expensive end of the spectrum. When you supply an insurance company with all the information they need and turn out to be healthy, you will be helping the insurers to help you. As a result, you can expect to receive the best possible rate. By seeking life insurance without the 20-minute medical exam, you will be sacrificing a fairer rate, literally buying your peace of mind.
Simplified Issue Life Insurance
Known to be true to its name, a simplified issue life insurance does not need a medical exam. However, insurers will likely ask a brutal string of questions, all of which relate to your medical history. Note that questions may include recent hospitalizations, which is indicative of where your health is heading. Depending on the insurance company you are applying to, insurers could run a more extensive inspection and collect data about things such as your motor vehicle and any previous insurance applications if there are any.
 Simplified issue life insurance offers limited benefits, which almost never surpasses $500,000. That being said, you should know that many companies have begun introducing accelerated underwriting, also known as approval express insurance. Accelerated underwriting is very similar to simplified issue life insurance, in that they replace medical exams with questionnaires. Companies also seek other methods when deciding whether or not to give you approval, using other data sources, ultimately providing companies a better picture of your health. However, you should know that they are extremely resourceful, so do not attempt to omit information that is required.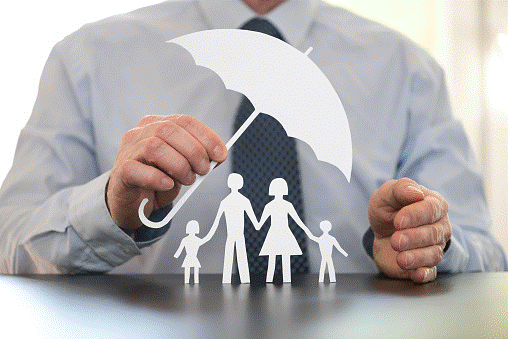 All in all, when considering a no medical exam life insurance, there should be one question that comes to mind, "will your current health condition come in the way of acquiring a traditional life insurance plan?" If the answer is yes, then you should definitely look into no medical exam life insurance, but if it is no, maybe getting a medical exam is not so bad after all.