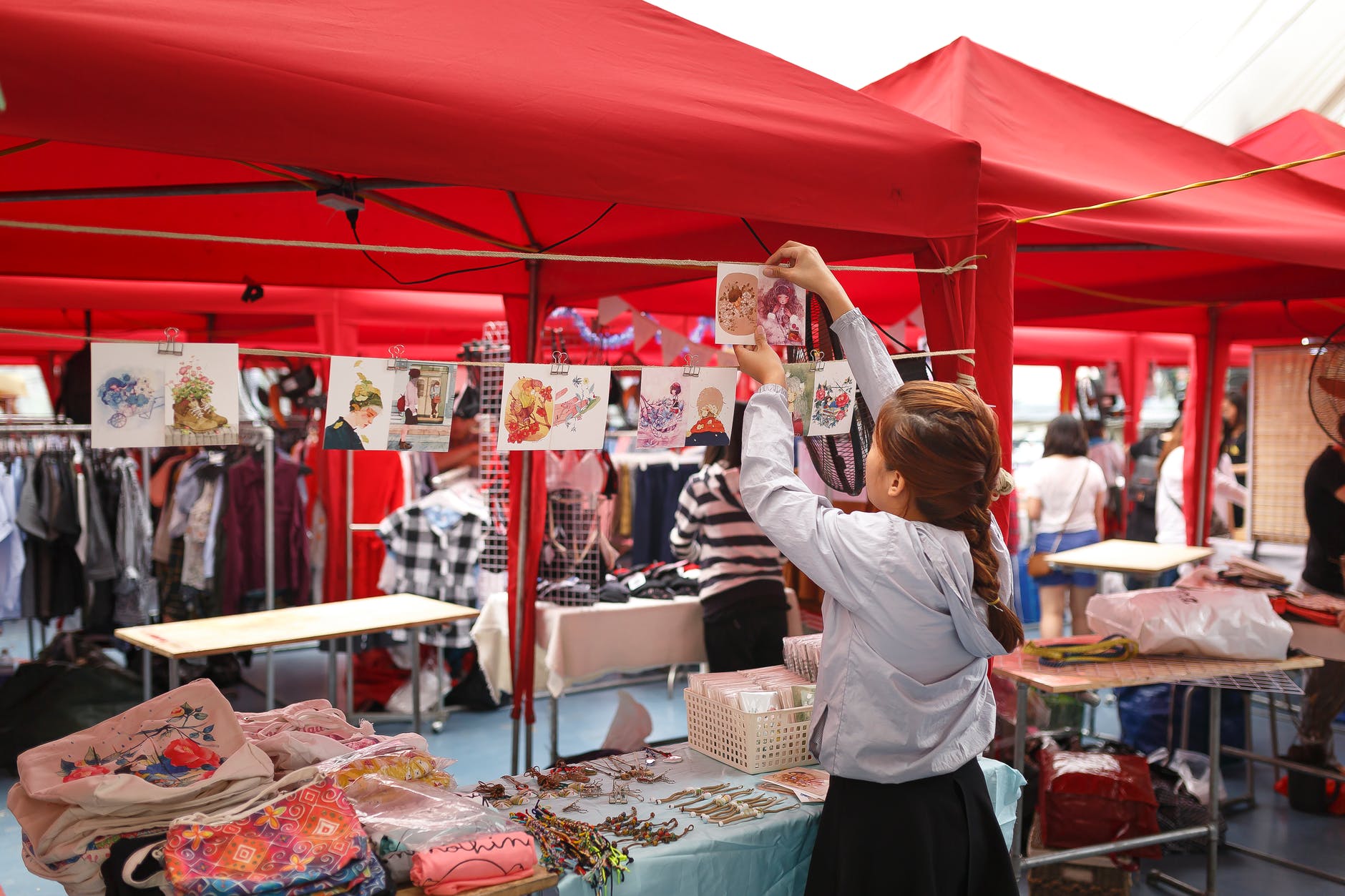 Trade shows are set to return in 2022 in full swing. The COVID-19 pandemic put a stop to such events in 2020. However, things are a lot better now. And as long as the new Omicron variant does not cause further havoc, things will continue to improve.
So to prepare you for such an event, here are a few things you should do to promote your brand at a trade show.
Announce and Promote It Online
To get more people to show up at the trade show, you must first make them aware of it. In the old days, you would have made such announcements in newspapers or posters. Now, you can take these announcements online and post them on your social media platforms.
Facebook and Instagram would be perfect for that. You should also focus your promotions on LinkedIn especially if you are a B2B business. Social media promotions would work best if you have a large or decent following. You can also sponsor those posts and boost them. That would work well even without a decent following on your page.
For the promotional posts, keep things colorful. The posts should highlight the date and time of the trade show. It should also highlight the location. Do not forget to mention what visitors can expect from your booth. For keeping things interesting, you can also mention that more surprises await them. Of course, do not build up their expectations if you cannot deliver.
You can also open up an event page on Facebook for your exhibit. That will help you build a community of people who are willing to turn up at the trade show.
Setting Up the Trade Show Booth
The way participants set up their trade show booths is crucial in these events. The booth design at such trade shows is often synonymous with the brand or company's identity. The booths feature the brands' logos, the graphics contain the companies' color schemes, and the overall environment in and around them feels cozy in ways. The goal is to attract potential customers and clients, which is why companies go all out with their booth design ideas.
You can also seek inspiration elsewhere for the design of your booth. Try making them look as modern and elegant as possible, like these trade show exhibits. These designs will exceed your wildest imagination. At the same time, they will stay true to your brand identity.
The designs, although sleek and appealing, will not overshadow the statement your brand or company is trying to make. Besides, you can have these exhibit companies do everything for you. Plus, they will also support you before and during the event which is a major advantage of hiring such companies.
Apart from the design aspect, you can also choose the type of booth you want to set up. Portable exhibits are very popular these days. Such rental exhibits exist because many brands have to attend multiple events at a stretch. Hence, they need portability to keep things efficient.
Set Up a Seating Area
Making the booth appealing will attract a lot of people. They will come to your booth, look around, and probably enjoy the overall vibes. That, however, is only the first step in all this. The ultimate aim of having a booth at a trade exhibit is to bring in more clients and sales. Hence, you now have to shift your focus to that.
To engage with your potential clients, you need to let them settle down a bit. That is where the seating area comes into play. Let your visitors sit down. Have someone showcase the products or talk about the services you provide. What would be even better is if you could set up a TV or any other VA system in front of the seating area. That could work a lot better than having a person talk about the same things.
Giving Out Brochures and Having a Call-to-Action
By now, you have done everything you can for the exhibit itself. Now it is time to convert visitors into customers.
Have a call-to-action at the booth. This could be a sign-up form or a bowl where they will drop their visiting cards. Through these, you can later reach out to them. Also, hand them brochures. This will make them think about your brand or company even when they leave the exhibit and go back home.
Doing all these things will ensure a successful trade fair exhibit for your brand. Rest assured, you will surely have some new clients and buyers, thanks to all the efforts you have put into the event.