Is Getting A Business Loan A Good Idea?
April 10, 2020
Owning a business is a really exciting experience, but it can also be very daunting. The freedom and self-reliance that comes with running your own business and being your own boss also brings great responsibility. Ultimately, the success or failure and profit or loss is all on your shoulders. Getting started can be a huge decision, both personally and financially, and there are many different factors to weigh up. If you don't have the start-up funds that you need for a new business, you own a business that you want to expand, or you need some extra financing to get through a difficult economic period, you may be considering applying for a business loan.
In this article we are going to discuss the reasons people get business loans and the potential benefits and risks that comes with it.
Why do businesses apply for business loans?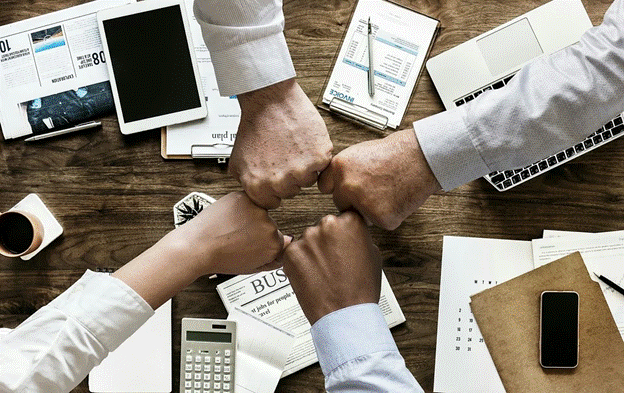 There are several reasons why businesses apply for business loans. An established business may need a loan to finance operations, buy new equipment or supplies, open a second location, or expand into new areas of business. As there are many eager lenders, obtaining a business loan can be relatively easy for businesses with good financial records and a solid business plan. For startups, a business loan can be vital in providing the initial funds to jump start the business. For new businesses, it can be used to secure permanent office space or to initiate mass production to lower the cost of product manufacture.  Whatever the reason, a business loan can help you to take the next step.
What are the benefits of a business loan?
A major benefit of getting a business loan is that in most countries you cannot be personally punished if the business fails. If you cannot pay back the loan, all the assets of the business are sold off during liquidation and the lender is paid back as much as possible from the assets. Many people choose to get a business loan, rather than using their own money so that they don't risk their personal assets.
Another benefit of business loans is good interest rates. Especially in tough economic times like during the Covid-19 crisis, low interest rates mean that a business loan will cost less to pay back now than it would if you took a loan out while interest rates were higher.
Even on regular days, however, business loan rates are usually very affordable. This is another reason why businesses who have the cash available without needing a business loan still choose to secure one.
What are the potential problems?
There are many things that you need to be wary of when taking out a business loan. The most important thing is that you fully understand all the terms and conditions as there may be hidden penalties or clauses that could seriously affect your business.
One such penalty that is common is an early repayment penalty that penalizes you for trying to pay back the loan early in one lump sum. Lenders want the monthly interest that accrues on a loan and so do not want you to pay it back early. Make sure you are absolutely up to scratch with the repayment schedule and the rates of interest and how those rates are calculated. You should not commit to anything unless you understand exactly what it is you are signing up for. Remember, there are always plenty of other lenders out there. If you don't like the terms being offered to you by a lender, compare them with other lenders using an online comparison site. A quick search on eBroker, where you can compare thousands of different lenders, will help you find the right lender perfect for your business needs. If there is anything you don't understand, then you should ask the lender to explain, and if after that there is still something you don't understand, you should seek out professional advice. There are so many elements of a loan agreement that you must be up to scratch with before you make your final decision.
In summary, business loans can be very useful for many businesses regardless of their size, age and what they want to use the money for. There are many benefits that business loans provide and as long as you do your homework thoroughly, you will be able to avoid any negative outcomes. Don't rush and make sure you understand the loan agreement from top to bottom before you sign anything. The success and failure of businesses often hinge on the right decision at the right time, so take your time when you are deciding what to do.