Services That Will Help You Grow Your Business
November 11, 2019
[Sassy_Social_Share]
Every business is in a constant flux of progression and growth. There's an ebb and flow to enterprise that follows the natural interactions between suppliers, customers, managers, etc. Even in services or sole proprietorships, the need for a business to stay grounded and moving forward is an absolute necessity in the global market. But even if we may be completely on top of our work, there are some things that can fall through the cracks. This is where help, secretaries, and online services come into play. It's impossible for one person to do all the things a business demands, while keeping their wits about them. Now, some of us may be the staunch and hard-nosed entrepreneur types and might refuse outside help. Maybe we're part of some super secret tech startup that will revolutionize the way we think about business. But no matter what kind of business you have, one thing is certain: we could all use a bit of help. Here are some services that will help grow your business.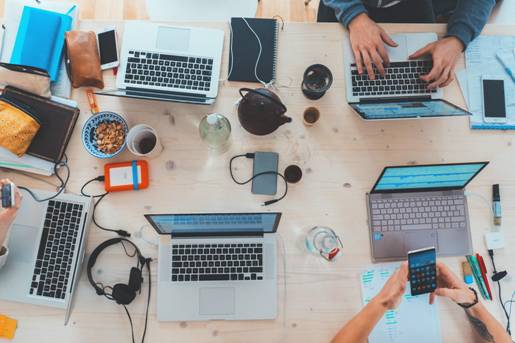 Answering service
No matter what your business is, there will always be phone calls to make. It doesn't matter if we're in the age of technology and Facetime, clients and contractors with real money use telephones. Their kids use Facetime. We can't always be on the phones. And if you're an online-based business, you can't predict where in the world your calls are coming from and what time. This is why having a live answering service is ideal for any business when it comes to providing better customer service. It frees up your time with a trained professional whom you can route calls to when you see fit. No more front desk answering machines and impersonal automated message systems. People want to hear a real person on the other line. And they'll most likely continue to do business based off of that attention to human detail.
Project management apps
For larger operations, playing telephone with everyone just doesn't cut it anymore. We're all limited in our attention spans and, for some reason, nobody takes notes. This is why business solution apps work. Anything that can keep people on the same page is beneficial. Project management is the number one determinant to your bottom line at the end of the quarter. Whether it be an expansion or audits, when a team is put together to get something done, best believe that they'll be more responsive to an app than a string of emails interspersed between departments.
Digital organizers
For the individual organizer, finding ways to keep articles and digital notebooks in check is a pain. There are so many methods, means, and YouTube videos about how to use the latest program. When it comes to good, reliable, and user friendly digital organization, look more further than the classic Evernote. It boasts a totally scalable experience that ranges from exciting to basic. You just need to download it, sign in, and you have access to all your clippings and notes across all your devices. This is perfect for preparing for meetings, openings, and updates.
Google Drive
Google Drive is one of the most utilized and reliable tools on the internet. It's a service that has all the perks of Microsoft Office, without the ridiculous Paywall. If you're a smaller business, or deal with employees across the world, staying on top of tasks and assignments through Google Drive is the easiest and most cost efficient way to do so. For the most part, it's free. But there are some features you can unlock through payment. Google Apps for business and Google Suite can offer top-tier business solutions widgets and tools at a fraction of the cost of any other highly specialized service.
Social media
The most used tools for marketing in the entire world is Instagram. There's nobody that even comes close. Twitter may be used to let the world know your tour dates, or give updates, but Instagram has the visual element. People in the field of digital marketing, pay top dollar to get an image across to as many eyeballs as humanly possible. That's the name of the game. Sure, in digital marketing, your mission and vision may be important. But in the end, it has more to do with views and engagement. Don't let the opportunity to grow on social media pass you by. It's an absolute must for every single business and service.
Business solutions have evolved over the past decade, but there are a few key things that stay constant: human interaction, and smart financial moves. Growth has always been a matter of pinning risk with reward. And with the above tools at your disposal, you can rest assured that you can put less focus on the minutiae, and more on your bottom line.