The Ins and Outs of Becoming an FBA Seller
 September 23, 2020
Many people have become fed up with the traditional 9 to 5 workflow and are transitioning to entrepreneurship and other less conventional ways of earning income. For those looking to make this move, becoming an FBA seller is a viable option.
Let's dive a little further into the world of FBA selling so that you can get all your questions answered and determine if it is the right fit for you.
What is FBA Selling?
Let's start with the basics. FBA stands for Fulfillment by Amazon. It is a program Amazon runs that allows people and businesses to sell their products via Amazon without having to worry about the entirety of the distribution process.
While you may not even realize it, many of the products you can buy on Amazon are not actually Amazon products. In reality, they are products created by third-party sellers that are merely using Amazon to get its products to its customers.
What Should I Become an FBA Seller?
Selling FBA has many advantages that make it a much easier process than starting an entire company and distribution plan from scratch. Here are a few reasons why you should consider FBA selling.
Easy to Use Tools
A plethora of tools and software has been developed to assist FBA sellers in making the most informed business decisions. There are even plenty of websites like Project FBA that help you discover what tools are out there and teach you how to use them.
When you become an FBA seller, you will have an immense amount of support and guidance that may be harder to find if you choose to go another route.
Brand Recognition
Pretty much everyone uses Amazon or, at the very least, has heard of it. Amazon is one of the first places that most people go when they are looking to buy something. Listing your products on such a well-known platform will help people to discover them who may otherwise never come across them.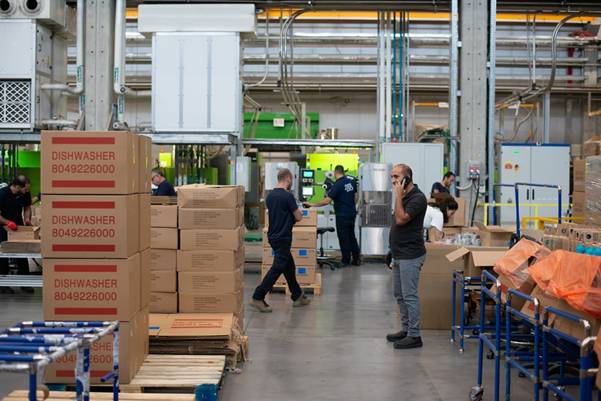 Simplicity of Distribution
Dealing with shipping is a complicated, tedious hassle. So why not let Amazon take care of the hard stuff? When becoming an FBA seller, all you will have to do is ensure that your products make it to the Amazon warehouses. After that, Amazon will take care of the rest. The company will even manage all returns and exchanges if the customer is unhappy with their purchase.
Are There Any Downsides to Becoming an FBA Seller?
Becoming an FBA seller is not the perfect path for everyone. Here are a few reasons why:
If you are looking for a hands-off arrangement that will make you rich quickly, you may want to look elsewhere.
You should also be aware that taking advantage of FBA services is not free. The fees are expensive, making it quite the opposite of a free service.
If your products sit in the Amazon warehouses for an extended period, you may even be charged additional long-term storage fees.
Sellers also experience some difficulty tracking inventory because they cannot physically see what they have left in stock.
However, many users state that the FBA program's convenience far outweighs these issues if you can deal with these challenges.
Conclusion
While there are plenty of different ways to earn an income outside of the traditional 9 to 5 framework, becoming an FBA seller may be one of the simplest and most straightforward options. Another reason this method is so popular is that it is easily scalable. This type of business has the potential to grow with you and completely transform your life.
If you think you have what it takes, you should consider signing up to be an FBA seller today.