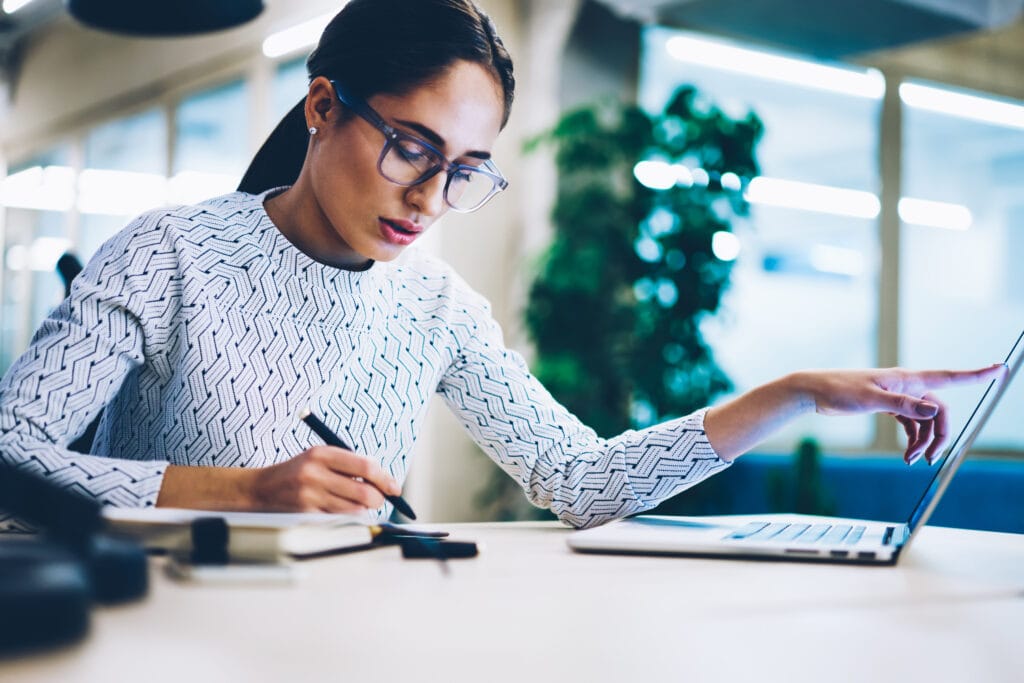 Business communication is essential in all organizations because it's the avenue that connects companies with customers, suppliers, and investors. If a company focuses on this component's efficiency, it can significantly shift productivity levels as it could help your business achieve its goals of persuading leads. In addition, it can also develop a conducive work environment where employees can easily interact and collaborate efficiently during work hours.
With practical writing skills, you can set up your business for success by effectively communicating the benefits of your products and services. As a result, you can gain more leads who can become your loyal customers. You can even receive support from an investor. And through this, you may be able to expand your business's reach and gain a competitive edge in the marketplace.
Furthermore, here are reasons why writing skills are vital in business communication.
Enables Sales Mastery
The art of selling requires the ability to persuade prospective clients to purchase your business's products and services. However, you may not gain the trust of your leads when your sales copy is unclear and full of errors. On the other hand, if you invest in polishing your writing strengths, you may appear more professional and credible in your industry, and they can see the value in your offering.
For instance, suppose your goal is to convince your prospects through email campaigns. With persuasive writing skills, you can include a text where you offer your clients a solution by demonstrating how you can help them reduce their pain points. Then, you can add a convincing tone as you provide a reason why they need a particular product, encouraging them to click on the call-to-action and go through the purchasing decision.
Helps Establish A Strong Online Presence
In these modern times, having an online presence is essential for companies as this could help them enable new market expansion. With effective communication, marketers can effectively promote their brand through campaigns using language that resonates with their ideal audience. Knowing how to communicate with your target audience can help build trust, which can help attract sales and a loyal customer base.
For instance, you can use your website or ask a full-service company like WritersBlok ghostwriting agency to describe your brand and products through publishing content and blogs. And ideally, you have to write and post content regularly on various platforms to boost your visibility and nurture your relationship with your existing customers.
Improves Supply Chain Management
Customers generally expect efficient orders or service fulfillment from businesses. And to achieve this, structured supply chain management in the organization is essential. Supply chain management is crucial in all companies because this element can lead to higher profits by consistently meeting customer satisfaction.
Improving supply chain management requires organizational leaders to establish a clear communication plan with their suppliers. This strategy can help ensure on-time deliveries, fewer stock shortages, and fewer rush shipping costs.
In addition, effective communication allows you to compose direct messages without missing insignificant information. This can be useful in helping strengthen your business relationship with partners and suppliers.
Attracts Investors
An investor can provide you with a helping hand when it comes to financing your future business plans. In this case, you'd have to present a proposal to potential investors who can assist you with organizational growth. If you can successfully communicate your vision and projects with these people, you'd have higher chances of expanding your company and gaining support from them.
But to achieve this, outstanding writing skills are essential since you'll be outlining your company's goals and explaining methods that will help you achieve them. You'll also need to describe your products and services. Moreover, excellent writing skills can help build your professionalism and reputation, which can go a long way in persuading them to support your organization.
Improving Staff Management
Effective communication among departments is more than just a tool in business management that helps improve productivity and efficiency in the workplace. It can also help establish camaraderie among team members, build trust, increase employee morale, and motivate active staff engagement.
It'd be worth noting that employees are likely to produce expected results when a manager writes direct emails that include task instructions. Moreover, healthy communication can enhance employee relations because clear communication may promote a collaborative environment. In turn, these writing skills can help minimize the risk of human errors and reduce the likelihood of confusion among most team members, thus ensuring high-quality performance.
Final Words
As an entrepreneur, having practical writing skills can significantly help you improve business communication. For that reason, consider investing in and implementing this vital element. In turn, you can gain these five benefits and ensure the success of your organization.