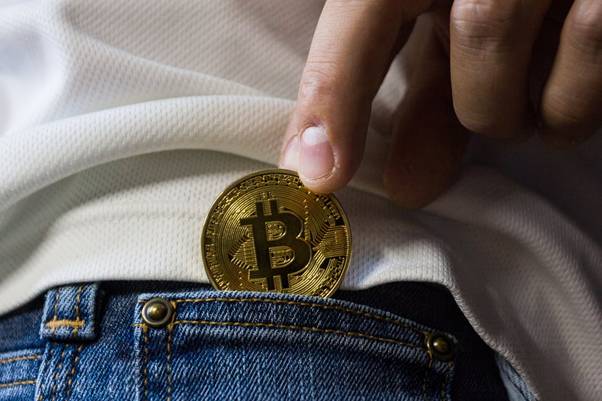 Rewards credit cards are all but superfluous for many American families. With credit card issuers designing more beneficial reward programs, credit card holders can take advantage of unique perks, money-saving rewards, and loyalty points.
But as the US economy continues to change and bounce back from the pandemic-related economic crisis, consumers' needs and spending habits have undergone a drastic shift. In all this, can replacing traditional loyalty points with crypto be the right strategy to win over the heart of credit card holders?
 Here's how the loyalty program landscape could change thanks to crypto.
Changing Consumer Spending Habits
The past two years have drastically changed the way consumers spend their money. The pandemic has forced entire families to reconfigure their finances, bringing the focus back to the importance of savings, investing, and budgeting.
What's more, as the pandemic rages on, most households are reconsidering their lifestyle choices and shifting towards healthier living.
These trends have caused credit card holders to leave behind their travel and leisure-related perks (i.e.: airline miles and points) and choose credit card rewards programs that offer more practical benefits, like grocery score discounts and gas vouchers.
To adapt to this growing trend, credit card issues have refocused the scope of their reward programs to help consumers improve their day-to-day finances.
A Growing Interest in Cryptocurrencies
Alongside this shift in consumer spending behavior, there is a rising interest in the unexplored potential of cryptocurrencies. Thanks to the advent of user-friendly investing platforms, consumers have found investing in crypto increasingly easier, safer, and more convenient. 
Today, 56% of the American adult population reports owning cryptocurrency, and over 46 million Americans are considering investing in it by the end of 2022.
Offering crypto reward programs can help people close the knowledge gap and get started with little risk. And, as the risk remains low and long-term earning potential high, many credit card holders wouldn't think twice about opting for this kind of rewards system!
Bypassing The Downsides of Traditional Loyalty Programs
Traditional loyalty programs have been an established strategy to keep consumers engaged since the early 1980s. But as the times change, consumers are becoming increasingly sensitive to the downsides of standard loyalty points.
For example, unredeemed rewards might expire, drop in value, or become unusable over time. For credit card issuers and program partners, this can mean disappointing loyal customers, thus undermining the brand's competitiveness.
When offering crypto as part of a rewards program, credit card issuers don't have to worry about any of these liabilities – a surefire way to boost loyalty and engagement.
Meeting The Needs of Consumers
As seen above, the needs and preferences of today's consumers are changing. According to the Bakkt 2021 Loyalty Consumer Survey, the emerging interest in crypto is the most dominant trend.
But the survey also highlighted new consumers' priorities and credit cards' must-haves. These include increased rewards redemption flexibility, multiple redemption options, customization, data privacy, and accessibility.
As these trends continue to evolve, opting for a credit card with cash back crypto options might be the one to tick all the boxes!
The Challenges of Replacing Traditional Loyalty Points With Crypto
Now that the first Bitcoin ETF debuted in the US market, consumers are beginning to trust crypto more and more. But it is important to keep in mind that part of the appeal of cryptos is that they are decentralized and largely unregulated.
For investors – and credit card holders who have opted to accumulate their credit card rewards in cryptocurrency – these characteristics outline a certain level of risk, especially as there is no authority protecting the consumers' interest.
What's more, some countries have already banned main cryptocurrencies like Bitcoin, and it's unsure whether more nations will follow suit soon.
Ultimately, collecting crypto rewards comes with the prospect of accessing high returns in the long term. But, as the industry remains unregulated and unprotected, consumers might find themselves with empty wallets from one day to the next! 
If you are unsure whether a credit card crypto is the best choice for your financial goals, a financial advisor can help you assess your risk tolerance and understand the benefits and risks of this kind of investment.