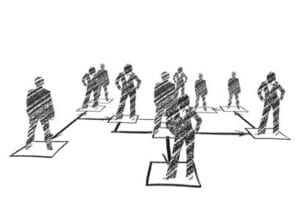 You may already have heard of certain services your business can take advantage of, especially if you are looking to have a broader reach and are seeking to expand. A PEO service is one of the most useful and beneficial services your business can benefit from today. But what exactly is it, and how can it benefit you? Professional Employer Outsourcing or PEO services are becoming increasingly popular in the UK as more and more businesses seek to streamline their HR processes and improve their overall efficiency. So what else do you need to know about PEO services, and how do they work? Today, we will explore some quick facts about PEO services in the UK, including what they are and the benefits they can offer to businesses of all sizes.
A PEO is a provider that offers the outsourcing of different HR services to other enterprises. These services include everything from payroll and benefits administration to recruitment and employee relations. In essence, a PEO service acts as an external HR department for your company, taking care of all the administrative tasks that can be time-consuming and resource-intensive for businesses to handle in-house. A PEO service is especially lucrative if you are looking to open an office in another country. For instance, a UK PEO provider can give you employees and fix the necessary paperwork for staff relocations, and they will give you timely advice on what it takes to expand into the UK market.
How does a PEO service work?
When your company or enterprise partners with a PEO, the PEO becomes the employer of record for the company's employees. What does this mean? This means the PEO manages your business's payroll, benefits, and other HR-related tasks. However, your business or enterprise is still the one maintaining full control over your employees' day-to-day work and job responsibilities.
What are the advantages of using a PEO service?
Savings: By outsourcing your HR tasks in the UK to a professional employer organisation, your company can often save money on payroll and benefits administration, as well as on the cost of hiring and training HR staff in-house.
Enhanced compliance: PEOs are experts in HR and employment law (especially in the UK), so they can help ensure that your business will comply with all the relevant UK regulations and laws.
Access to benefits: PEO services often provide a range of employee benefits that may not be available to smaller businesses on their own, such as health insurance, retirement plans, and employee assistance programmes.
It gives you more time to focus on your core business tasks and activities: By outsourcing your HR needs to a PEO service, you can free up your time and resources and concentrate on your core business activities, such as marketing and sales.
Scalability: PEO services can be scaled up or down as a company's needs change, making them a flexible option for many businesses.
Whether or not PEO services are right for your business depends on different factors, including size, budget, and HR needs. In general, PEO services are most beneficial for smaller businesses that may not have the resources to hire and train their own HR staff. If you want to open a branch in the UK, your PEO provider can recruit staff for you and help you with other HR needs.