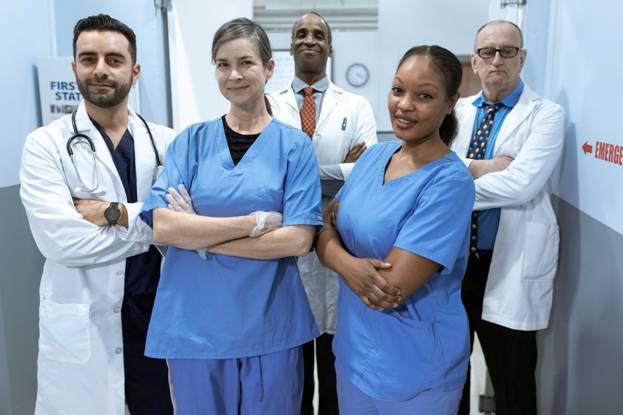 It's estimated there were nearly 4.2 million RNs in the United States last year. However, nurses may become displeased with their current medical acumen and pursue excellence within the healthcare sector. Healthcare practitioners should continue improving their skills. So, RNs aspire to become FNPs to hone their health-related expertise. What are the benefits of pursuing your career as an FNP? We shall explain the merits of this vocation in this article. But – briefly speaking – earning your FNP degree makes nurses closer to being doctors without losing their nursing practice. There are also other reasons why nurses are increasingly applying to become FNPs in our post-COVID society. Let's find out more, shall we?
Why should RNs become FNPs today?
Family nurse practitioners (FNPs) specialize in providing long-term care to patients of every age. The growing demand to produce more FNPs now comes from the shortage of physicians facing the country in the 21st century. These advanced-practice registered nurses often serve as primary care providers for patients in several medical settings. Their duties often involve conducting physical exams, arranging patient records, and even prescribing medicines. Since they share many duties with general physicians, a hospital can benefit heavily from employing FNPs. If you're willing to advance your nursing practice, you may choose to upgrade your nursing competency. Here's why RNs may choose to become FNPs:
Digital learning
Nurses today have the opportunity to work while learning in these pandemic-affected times. So, you can leverage distance learning programs to enhance your education. We suggest RNs pursue the MSN Family Nurse Practitioner degree for offering avant-garde society-based caregiving to patients. This online degree's well-rooted in evidence-based nursing research that prepares FNPs to meet the needs of diverse patient groups. You can learn online and switch to become a family nurse practitioner.
Job security
In the health industry, family nurse practitioners enjoy high job security because of two reasons; an increase in the baby-boomer population and the shortage of physicians in the country. We expect one-fifth of the American population to be 65+ by 2030, whereas experts predict a scarcity of 21,000-55,000 physicians in the health sector. That's why FNPs will remain crucial for the progress of our country's national well-being. They can expert well-protected employment opportunities.
Gain in-demand skills
We've described how FNPs share some duties with general physicians, and their abilities make them on par with doctors today. As more physicians become involved in treating COVID patients, we need family nurse practitioners to fill the gaps in primary caregiving. That's how FNPs can gain in-demand skills in any healthcare organization and discover more opportunities to serve their communities. That's why earning your FNP degree's worth the effort since it promises success.
Better salary
The prospect of earning a better paycheck may convince many RNs to become FNPs in today's frail economy. It's estimated that registered nurses make $75,000 on average each year. However, family nurse practitioners earn more than $110,000 in the health sector. And this amount differs from state to state. In New York, for example, FNPs make $116,000+ on average. These benefits are enough to convince someone to upgrade their skills. That's why nurses now may become FNPs in 2022.
More responsibilities
Today, RNs work in various settings to maintain better patient outcomes. However, FNPs enjoy a wider range of health-related responsibilities in an organization. They diagnose patients, order tests, and even prescribe medicine for treatment. From the inception of the illness through recovery – FNPs serve patients faithfully. This degree makes you a competent healthcare practitioner, thereby generating positive medical outcomes.
Expand your practice
From dealing with patients to handling leadership positions, FNPs enjoy a versatile situation in any healthcare setting. Therefore, RNs can become more involved in the health sector by improving their skills. The family nurse practitioner degree ensures you're successful in various health-related departments. Since FNPs are versatile and have unique career advancement opportunities in the health sector. That's why nurses now should attain this degree for expanding their practice.
Offer primary/preventive care
You should become a family nurse practitioner to offer primary/preventive care to patients. We've discussed how FNPs serve as primary caregivers in medical settings. They perform the duties people associate with doctors in the community, thereby lessening the burden of general physicians. Also, a family nurse practitioner ensures counseling, vaccinations, and regular check-ups keep diseases at bay in society. That's why FNPs have become crucial for the progress of the country's health.
Increased autonomy
Family nurse practitioners enjoy more autonomy than junior nurses. So, you can earn this degree to become independent while educating and empowering patients. Many states allow FNPs to operate without a supervising physician, indicating their trust in these nurses. So, an expert family nurse practitioner holds the same esteem doctors hold in healthcare organizations. That's why we expect more RNs to upgrade their abilities and become qualified FNPs.
Prescription authority
Today, more than twenty states recognize family nurse practitioners' prescription authority. They're allowed to prescribe medications with similar authority as that of general physicians. In over fifteen states, FNPs have reduced authority, so they require a doctor's collaborative agreement. But experts agree that FNPs possess some prescriptive privileges in all fifty states and DC. Therefore, RNs can choose to become FNPs for enjoying this immense authority in any healthcare organization.
Better nursing
In the end, this specialization allows you to become better at nursing. You can enhance patient outcomes as well as promote public health. Getting the family nurse practitioner qualification makes you well-versed in the skills required to cater to the well-being of patients belonging to every age group. You counsel patients on nutrition, mental health, and disease prevention. Similarly, nurses can diagnose patients and prescribe medicines. That's how this degree makes you a better nurse.
Conclusion
We've established that the shortage of physicians created the demand for more FNPs in the country. Because of this, many RNs are considering upskilling. Family nurse practitioners share some responsibilities with general physicians in the health sector. FNPs have nearly a decade of experience that makes them valuable additions to a healthcare institution. So, what are the benefits of becoming FNPs in this economy? For registered nurses, this upskilling improves your professional responsibility. You attain a better earning potential while enhancing your autonomy and flexibility. You can provide primary along with urgent caregiving as well. That's why RNs may consider upgrading to become FNPs in 2022.