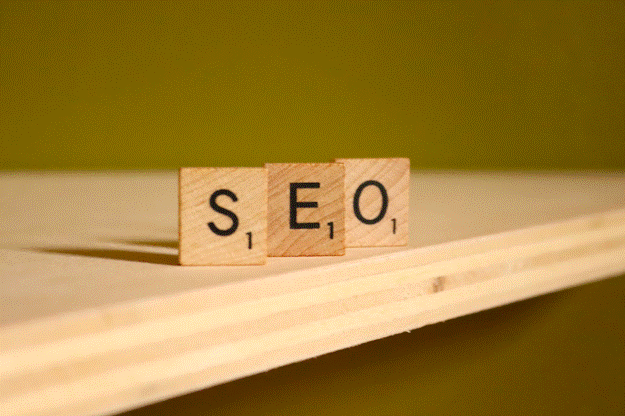 B2B SEO (business-to-business search engine optimization) is the method of producing and optimizing web pages so that they rank for search terms on search engines such as Google.
As the above definition shows, B2B SEO isn't all that different from B2C SEO (business-to-consumer search engine optimization). Even though you're speaking to managers and executives instead of regular people, the method is relatively similar.
In fact, SEO strategies can be pretty easy to understand. However, they can be more challenging to implement. You can grow your B2B business more efficiently by working with a specialized B2B SEO agency. They can help you reach your target audience and drive more qualified leads through effective search engine optimization strategies.
Make search-friendly pages that give the best answers to those questions. Connect to those pages. And this guide will teach you how to do just that.
A step-by-step 8-element guide to developing the perfect B2B SEO strategy in 2022
Let's outline eight critical steps you must incorporate into your business to design the ideal B2B SEO strategy.
1.    Know who you're selling to
Most of the time, B2B internet sites are meant for a much more limited audience than B2C webpages.
This implies that the phrases your prospective customers are searching for on Google are more precise than the phrases B2C clients are looking for.
Your site requires keywords with low volume. Such keywords are really precise, so they may not be looked up on the internet quite often.
But if somebody does a Google search for a particular service or product which your business offers, you would like to make sure that those keywords are on your web pages as well as meta descriptions.
Numerous B2B businesses use a consumer onboarding template to outline the stages their consumers follow from the time they buy their facility to the time they stay with the company for life.
The same methods should also be used to bring in new consumers. When you're making SEO services for B2B strategic plans, it's essential to identify your customer's journey, inclusive of the different people who make decisions in that company.
1.    Prepare the ground
How would you know what your prospective customers are looking for?
You can find out what users are searching for about your service or product by using tools such as Google Analytics.
The next way is to put yourself in the shoes of your clients and conduct the searches for them.
If you try googling your key phrases, what online sites emerge first on the Search Engine Results Page (SERP)?
How would you compare? By doing an SEO market research, you can find out who your competing companies are, find out what search terms they are now using, and compare their information to yours.
2.    Make a plan for keywords
After figuring out who your customers are by doing some exploration on SEO, you ought to have a decent concept of what key phrases you should use to improve your search engine rankings. Next, you need to divide your key phrases into two different groups:
a)     Buyer keywords
Whenever we want to buy something, we search for words that describe what we want. These customers already realize whatever they want to purchase, so they'll be looking for the precise service or product that you offer.
You can also divide buyer key phrases into two more groups: those with high intent and those with low intent.
High-intent buyers are willing to use search terms such as "purchase" and "today" because they already recognize what they desire and won't always do research on the product first.
On the other hand, buyers with low intent are more inclined to search for checklists of the best products and services. These purchasers are still getting ready to buy something.
b)    Keywords with data
When clients want to find out more details, guidance, or remedies, they use explanatory keywords. Most of the time, these people will type their searches as questions.
They may well not be trying to find something. But if these people who are seeking information can be led to your website, perhaps one of your goods could address their question.
So, which would be more significant: keywords for buyers or keywords for knowledge?
The answer for B2B internet sites is both. A few of your prospective consumers will be in a hurry to buy, so you can anticipate them to do searches with low intent and also to learn more.
But splitting your key phrases in this manner will help you put those on the biggest sites as well as landing pages based on where your potential customer is in their journey.
3.    Improve your landing pages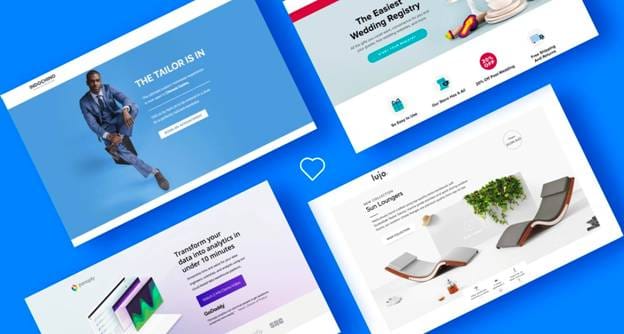 You're ready with your keyword strategy, now what? It's time to put those search terms on your brand's landing pages. Your official website should be the first thing you work on.
Buyers like seeing your services and goods on your main page, so don't end up making your potential customers dig through the website to locate what they're looking for.
Just keep in mind that the official website isn't the only thing. When webpages are optimized, they show up strong on SERPs.
Make sure that your key terms are in the headline, subheadings, meta descriptions, subject matter, web address, and media files of your pictures.
For more tips on how to get the desired amount of traffic to your landing page, here is a detailed guide.
1.    Generate beneficial content
The folks at FiveChannels Destin SEO state that high-quality content can increase your site's traffic by 70%.
Now, let us just look at what's inside. B2B customers aren't looking to buy something right away. They want a business relationship that will last for a long time.
They would like to understand that you really are experts in your field and can resolve all of their queries.
The subsequent step in your B2B SEO strategy is to add useful, informative content to the site. It's for people who are looking for product information or service knowledge before they purchase it.
For instance, a possible client might be looking for phone systems for smaller companies.
Before selecting a phone network supplier, they might have to understand how phone systems are designed to help their company, what features different communication services have, or whether phone systems could be connected to their cellphones.
If a company that sells network infrastructure has blog entries that respond to the questionnaire, potential customers can find them early in the process of buying a phone system.
If you give potential customers valuable content, your page will show up high on SERPs long before they begin searching for products or services.
2.    Start generating backlinks
We've talked about how to improve your brand's on-page ranking elements, but have you considered off-page ranking components?
Backlinks serve as a key part of improving your search engine ranking.  So, what do backlinks mean?
The backlink is defined as a link from some other internet site that ends up going to yours. Backlinks should be put on high-quality web pages that show up on top of the search results.
Backlinks are easy to get with guest blog content. They will show up in those important search terms for knowledge, and you can put your high-ranking keywords on another website.
1.    Augment your social networking sites
Your search ranking won't change based on how many likes and comments your posts on social media get.
But efficient key phrases and references to your webpage shared on social media, such as backlinks on another website, will.
Your ranks will go up if you use social platforms to share the streamlined, valuable content you already publish on your official site.
Also, the people you want to reach are just as likely, if not more likely, to use social media platforms like Instagram, Facebook, TikTok, and LinkedIn than browsers. It shouldn't hurt to think of everything.
2.    Conduct regular inspections
SEO is a realm that changes all the time. Search engines such As google are always making changes to their analytical tools to make sure that their users can find the services and goods they are looking for.
When you've got your SEO strategy down pat, you should keep an eye on it. It can help think about your SEO techniques as something you could do over and over again.
This could be as easy as repeating the steps above, like figuring out who your competitors are and looking at your fundamental keywords again.
If your company sells apps, your SEO plan must be tested as a portion of your continual deployment.
Software vendors should pay as much attention to SEO as they do to software screening. What your customers want and how they are using your software change all the time.
Conclusion
Using a winning SEO strategy requires the speculation of enhancing your website in the search ranking.
It would not only help your company become more noticeable on SERPs, but every step will also teach you something new about your customers and competitors.
In a planet where companies rely more on search engines than on face-to-face branding, an SEO plan will enable the algorithms to perform for you.