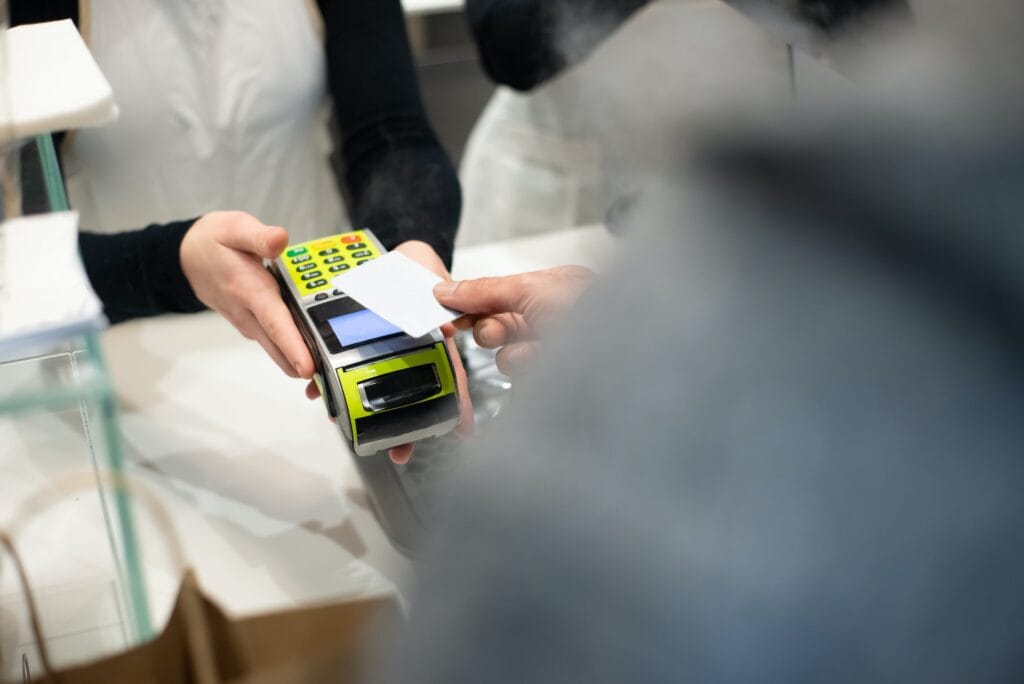 If you're one of the 33.2 million US small business owners, you may be considering getting a business credit card that covers your daily expenses and rewards you for spending. But with so many choices for business credit card rewards available, it can be a challenge to decide which is right for your business. It's even more challenging if you're unsure whether you want your credit card rewards to take the form of miles or cashback.
But what are miles and cashback rewards, and how might they benefit your small business? In this blog post, we've broken down miles versus cashback rewards to help you make the best choice for your business.
"Credit cards are an excellent tool for businesses, and with airline miles or cashback rewards on top, they can help your business manage its expenses more effectively. However, it's crucial that you fully understand the benefits that your business reward card offers. This knowledge empowers you to maximize the value of every purchase, ensuring that your business credit card becomes a valuable tool that works for you."
Damian Brychcy, COO and US MD of Capital on Tap
What are credit rewards, and how do they work?
Credit card rewards are perks you earn with every purchase you make on a card. The most common forms of rewards are miles and cashback. Not all credit card rewards work the same way, however. Some cards may offer higher rewards through category-based spending, while others may have maximum limits on the number of miles and how much cashback you can earn. Your rewards may also expire if you don't use them within a specific time.
Miles rewards
Miles are travel-based rewards that you can use towards your travel expenses, such as airfare, hotels, or rental cars. The value of the miles you receive is typically based on the amount you spend multiplied, for instance, by a factor of one, two, three or four. This determines how many miles you will earn.
Pros of miles credit cards
Benefits for frequent travelers: These cards offer travel and airline-related perks that you can put towards air travel and hotel stays.
Sign-up offers: The sign-up offers with a miles reward credit card tend to be more generous than with cashback reward cards.
Welcome bonuses: Some miles credit cards offer substantial welcome bonuses to businesses that sign up.
Flexibility: Miles reward cards are often backed by airline or hotel chains, enabling them to offer attractive reward packages. You may also be able to transfer your miles to other programs.
Cons of miles credit cards
Restrictions: You may not be able to transfer your miles to other loyalty programs.
Annual fees: With many business credit cards that offer miles rewards, you'll have to pay annual fees, which can be expensive.
Benefits vary: The value of the miles you earn can differ considerably depending on the credit card issuer.
Lack of transparency: It can be difficult to determine what your miles are worth in dollar terms.
Cashback rewards
Cashback rewards let you earn back a percentage of each purchase you make on the card. You can use the cashback reward to lower your balance or withdraw it via a linked bank account. The cashback reward amount is usually calculated on how much you spend on the card multiplied by the cashback percentage offered by the card.
Pros of cashback credit cards
Transparent pricing: The value of the cashback reward is based on how much you spend multiplied by a percentage, making it easy to calculate the size of the reward you'll earn.
Minimal fees: Cashback credit cards don't typically charge annual fees, and if they do, they tend to be low.
Usable rewards: You'll receive your rewards in the form of cash, which you can spend on however you like.
Fixed, long-term value: The value of the cash you receive with a cashback reward credit card is fixed. You don't have to worry about industry changes or a sector being affected by unexpected events such as the COVID-19 pandemic and its effects on the travel industry.
Cons of cashback credit cards
Reward limits: Some cashback reward cards feature a fixed percentage structure and maximum reward restrictions.
Limited perks: Cashback reward cards tend to have limited perks and offer lower welcome bonuses than cards with miles.
Choosing the right credit card rewards for your business
Whether a credit card with miles or cashback rewards is best for your business depends on your spending habits, which benefits you're most likely to use, and how you plan to redeem your rewards. For instance, if you aren't a frequent flier, you might benefit more from a cashback card that rewards your spending with a cash return that can be used to offset company expenses or reduce your balance.
Damian Brychcy advises: "Regardless of the type of business credit card rewards you choose, you can usually add your employees to your business credit card account for free. By providing them with their own credit cards, several advantages come into play. Firstly, you can accelerate your rewards accumulation, enabling you to earn more rewards at a faster pace. Additionally, it facilitates easier expense tracking and simplifies the expense reporting process."
Miles v cashback: Conclusion
One of the key reasons nearly 40% of startups fail is because they run out of cash. With a business credit card that offers rewards, you can access funds to help maintain consistent cash flow while earning practical benefits such as air miles or cashback.