When your team performs exceptionally well, you should consider rewarding them. That can be beneficial to both the employees and your business. For instance, when you recognize your team's efforts, you're sure to help build a positive team culture, boost productivity, and install loyalty in your team to help you retain your top talent.
But how exactly do you go about rewarding a high-performing team? Here are six excellent ideas you'll want to consider.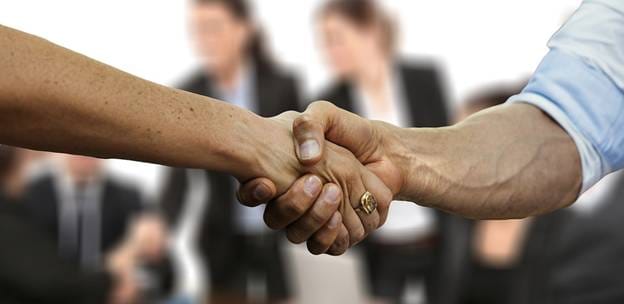 1.   Acknowledge Their Work with an Award
Giving gifts is a great way of rewarding each member of your high-performing team. You could give a bottle of wine, a box of chocolates, or a store voucher, to name just a few ideas.
However, gifts are often non-personal and don't reflect just how much you value your team's contributions. So, consider giving your team awards instead of or as well as gifts.
You could give out custom awards plaques or engraved trophies. By personalizing the awards, you give your team members items that they will treasure for years to come. You could even customize each award you give out to recognize each team member's efforts individually. For instance, you could give one person an award for his or her innovative ideas and another person an award that recognizes his or her commitment to successfully completing a high-pressure project by the given deadline.
2.   Cover Commuting Costs
Often, employees would prefer to be given something that actually makes a difference to them instead of a generic gift like a voucher. So, consider providing your high-performing team with something like covering the cost of commutes. For instance, you could pay for parking costs or public transportation expenses for a month.
3.   Take Your Team Out
Another great option is to reward your team by taking everyone out. You could go down the traditional route of taking your team out to dinner. Alternatively, you could provide your team with tickets for a sporting event or show.
You could also come up with more creative ideas, such as going go-karting or embarking on a hot air balloon trip. Just make sure that the activity you provide is something that your team will actually love doing.
4.   Give Your Team the Day Off
Many studies show that when you reward high-performing employees with time off, they become more productive.
Having extra time is often more valuable than something of monetary value, so consider giving each member of your team an additional paid-for day off.
You're sure to make your employees happy by giving them time off, and you can benefit from their enhanced performances at the workplace.
5.   Feature Your High-Performing Team on your Company Newsletter or Blog
Employees want to be recognized for a job well done, which is why giving out awards is such a good idea to recognize your team's contributions.
But another way of recognizing your employees' high performance is to feature them in your company's newsletter or blog, if you have one.
By publicly recognizing your team's efforts, you not only boost your team's morale and performance. You also make your company one that new top talent will want to work for.
6.   Write a Handwritten Note
Lastly, in this age of texts and emails, a more personal approach toward employee recognition will be very much appreciated. So, consider writing a handwritten note to each of the members of your high-performing team.
Articulating just how much you honestly appreciate everyone's work is often better than simply buying gifts. Though, you should consider giving handwritten notes in addition to one of the other suggestions above if you want to really show your team how appreciative you are.