Top Things You Need To Prepare and Bring When You Travel
February 10, 2020
[Sassy_Social_Share]
There are several things that you can bring when you travel, but there are also several things that you need to leave. Often times, it is quite difficult to find the distinction between the two and sometimes you are left torn on whether you need to bring a certain item or it is better left in your home. Thereby, to be able to guide you with what is essential and what is optional in terms of what to prepare and bring when you travel, here are some tips.
The Right Travel Bag
The first thing that you need to prepare is, of course, the appropriate travel bag for your trip, which will be able to store all the necessities you need to pack. A minimalist backpack would be the best choice if you prefer to have hands-free mobility and ultimate versatility. You also have the option of checking out wheeled backpacks if part of your itinerary is going through a variety of terrains or you will be switching from airports to cobblestones. Conversely, you may opt for four-wheeled rolling luggage if there is a need for you to walk over long distances on a seemingly flat pavement on a city road.
Clothing Necessities
Regardless of your destination, there are just some clothing staples that you need to pack in your bag. These are often the multi-functional pieces that have a variety of uses, whether you are spending an entire day under the sun or outside freezing weather. Some of the clothing pieces you need to consider as your travel clothing essentials are lightweight clothing that can be worn in layers, a waterproof jacket that is lined with fleece, walking pants that can be converted into shorts, sleepwear, and underwear, a scarf or a bandana, as well as swimwear.
A Pack of Toiletries
While most hotels and accommodations offer complimentary toiletries, you would surely prefer to bring your own to ensure that you have a complete hygiene kit and that your skincare routine will remain undisrupted. Remember to prepare and pack your toothbrush, toothpaste, and floss for your mouth care, as well as shampoo and conditioner for your hair care. Also bring your own soap and deodorant for your body care, as well as lip balm, moisturizer, and sunscreen for your face care. If you are going on an adventure outdoors, it is even necessary to bring with you some insect repellent.
First Aid Kit
Most travelers hesitate on bringing a first aid kit, but this is one travel essentials that you should never forget to bring. A first aid kit will help you manage any unforeseen scenario that you may encounter when you travel, in terms of your health and safety. Include general medicines in your kit such as pain killers, laxatives, allergy medications, as well as multivitamins. Remember to bring with you your maintenance medications if you are under specific treatment. Additionally, pack your first aid kit with bandages, gauze, and adhesives that will surely be helpful should you encounter cuts or injury while you are in transit.
Personal Items
It cannot be denied that there are certain people who cannot live without particular stuff. For instance, if you are traveling with your kids, they may look for a certain toy that will offer them comfort in a foreign place. In the same manner, if there is a certain blanket that helps you get a good night's rest, then be sure to pack it in your bag too. In the same manner, remember to bring with you your chargers and extra batteries to ensure that your smartphones and mobile devices will be powered up and online when you need them the most.
Your travel documents are also important personal items that you should not forget to pack. It is best practice to collect all your documents in a travel document organizer which can easily hold your passport, identification cards, and other documents. However, it is best to stow your cash in different places to ensure that you will be able to have sufficient funds in case any of your luggage gets misplaced.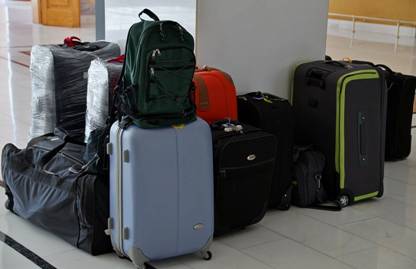 Traveling is an experience that many people nowadays get to enjoy. Different people travel for various reasons and more often than not, the stuff they pack and bring with them greatly depends on the reason behind their trip. It is noteworthy, however, to keep in mind that you should always be prepared for any unforeseen circumstance by bringing in multi-functional items that may just save you the trouble while you are on the road.